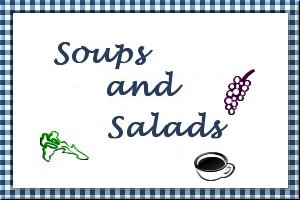 Oriental Salad Dressing
Submitted by: Vadi
1/3 cup vinegar
1/4 cup Soy sauce
2 tablespoons water
1 teaspoon sesame oil
1/2 teaspoon sesame seed
2/3 cup oil
Combine first 5 ingredients in jar with tight fitting lid and shake well. Add oil and shake again. Chill until ready to serve. Makes about 1 1/2 cups.

Spicy Vinaigrette
Submitted by: PrayingBear
1 cup lemon juice
1 cup plus 2 tablespoons Olive oil
1/2 cup Apple Cider vinegar
1/4 cup honey
1 tablespoon chili powder
1 tablespoon cumin, ground
2 teaspoons green onion, dried
2 teaspoons salt
1/2 teaspoon coriander, ground
1/2 teaspoon black pepper
Place ingredients in blender; liquefy. Cover; chill to hold. Mix well before serving. Serve with mixed greens. Refrigerate unused servings. Servings: 24.

Oriental Dressing
Submitted by: PrayingBear
1/3 cup fresh squeezed lime juice
1/4 cup salad oil
2 tablespoons Sesame oil
2 tablespoons honey
1 teaspoon dry mustard
1 teaspoon toasted sesame seeds
1/2 teaspoon salt
pepper to taste (optional)
In a medium bowl, using whisk, beat together lime juice, salad oil, and sesame oil. Mix in remaining ingredients until well blended. Serve with mixed salad greens.If you like it spicy, season with pepper (optional). Serves 2-4.

To submit your favorite recipes to be included in the Garden of Friendship Recipe Book, please email them to Barbiel
Background graphics made especially for the Recipes Committee of the Garden of Friendship by Valatine