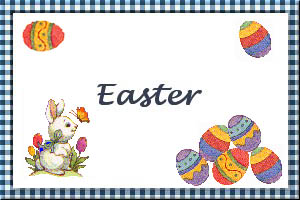 Apple Twists
Submitted by: Sugie
1 1/2 cups all-purpose flour
1 teaspoon salt
1/2 cup vegetable shortening
4 to 5 tablespoons ice-cold water
4 large Granny Smith apples
1 to 2 tablespoons lemon juice
1/3 cup butter, melted
1/2 cup sugar
2 teaspoons ground cinnamon
1 1/4 cups water
vanilla ice cream for accompaniment

Combine flour and salt; cut in shortening with a pastry blender until mixture is crumbly. Sprinkle the ice-cold water, 1 tablespoon at a time, evenly over surface; stir with a fork until dry ingredients are moistened. Shape into a ball; chill. Peel and core apples; cut each apple into 8 wedges. Sprinkle with lemon juice and set aside. Roll pastry into a 10 x 16-inch rectangle on a floured surface. Cut into 32 (10 x 1/2-inch) strips. Wrap 1 strip diagonally around each apple wedge. Arrange in a greased 13 x 9 x 2-inch baking pan. Brush with melted butter. Combine sugar and cinnamon; sprinkle over wedges. Pour the water around wedges. Bake at 400°F for 35 to 40 minutes or until apples are tender and pastry is lightly browned. Serve warm with ice cream, if desired. Makes 8 servings.

Italian Easter Bread
Submitted by: Barbiel
3 cups all-purpose flour
1/4 cup sugar
1 package active dry yeast
1 teaspoon salt
2/3 cup warm milk
vegetable oil
2 tablespoons butter, softened
7 eggs
1/2 cup mixed candied fruits, chopped
1/4 cup blanched almonds, chopped
1/2 cup anise seed

In a mixing bowl, combine 1 cup flour, sugar, yeast and salt. Add milk and butter; beat 2 minutes on med. Add 2 eggs and 1/2 cup flour; beat 2 minutes on high. Stir in fruit, nuts and anise seed; mix well. Stir in enough remaining flour to form a soft dough. Turn onto a lightly floured board; knead until smooth, 6-8 min. Place in a greased bowl; turn once. Cover and let rise in a warm place until doubled about 1 hour. If desired, dye remaining eggs (Leave the uncooked); lightly rub with oil. Punch dough down. Divide in half; roll each piece into a 24" rope. Loosely twist ropes together; place on a greased baking sheet and form into a ring. Pinch ends together. Gently split ropes and tuck eggs into openings. Cover and let rise until doubled, about 30 min. Bake at 350°F for 30-35 minutes or until golden brown. Remove from pan; cool on a wire rack. Makes one bread.

Portuguese Easter Bread
Submitted by: Barbiel
1/2 cup milk
1 egg
1 tablespoon butter (margarine)
1/4 cup sugar
1/2 teaspoon salt
1 1/2 cups bread flour
1 teaspoon yeast

Put ingredients into bread machine according to manufacturer's directions. This makes a small loaf and serves 8.

To submit your favorite recipes to be included in the Garden of Friendship Recipe Book, please email them to Barbiel
Background graphics made especially for the Recipes Committee of the Garden of Friendship by Valatine