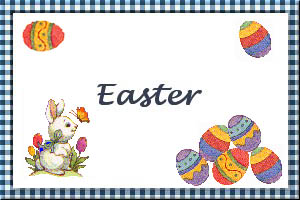 Chocolate Cranberry Bread
Recipe found at: Godiva
Submitted by: Barbiel
1 1/2 cups all-purpose flour
1 teaspoon baking powder
1/2 teaspoon baking soda
1/2 teaspoon salt
3/4 cup sour cream
3/4 cup unsweetened cocoa powder
6 tablespoons butter, softened
1 cup granulated sugar
2 large eggs, at room temperature
3/4 teaspoon pure vanilla extract
1 cup fresh or frozen cranberries, coarsely chopped
2 bars (1.5 ounces each) Godiva Dark Chocolate, coarsely chopped
Marscapone cheese or cream cheese for serving (optional)
Preheat oven to 350°F. Butter bottom and sides of 9x5x3-inch loaf pan. Whisk together flour, baking powder, baking soda and salt in medium bowl. Stir together sour cream and cocoa in a small bowl until blended. Beat butter in mixing bowl until creamy, using electric mixer at medium speed. Add sugar and beat until light and fluffy. Add eggs, one at a time, beating well after each addition. Beat in vanilla. Alternately add flour mixture and sour cream mixture, mixing just until combined. Stir in cranberries and chopped chocolate. Turn batter into prepared loaf pan. Bake for 55 to 65 minutes or until toothpick inserted in center of bread comes out clean. Cool in pan on wire rack for 15 minutes. Remove pan and cool completely on wire rack. Yield: 1 loaf.
Note: To serve slice bread and serve with marscapone or cream cheese

Cyprus Easter Bread
Submitted by: Barbiel
1-1/2 pounds all-purpose flour
1 packet dry-active yeast
1 teaspoon salt
2 tablespoons granulated sugar
2 tablespoons olive oil
Glaze:
1 egg, beaten
sesame seeds
Filling:
8 ounces cheddar cheese
4 ounces mozzarella
1 tablespoons all-purpose flour
1 teaspoon baking powder
1 tablespoon crushed dried mint
4 eggs, lightly beaten
Sift the flour, yeast, salt and sugar into a large bowl. Add the oil and enough water to make a firm dough. Knead at least 5 minutes. Cover with plastic wrap and let rise for 1 hour. Meanwhile make the filling. Coarsely grate the cheeses. Add flour and baking powder. Gradually stir in the mint and beaten eggs until you have a stiff paste. Preheat the oven to 450°F. Divide the dough into egg size pieces. Roll into 4 " discs. Put a generous tablespoon of filling in the center of each disc and spread slightly. Pull the dough up at 4 points to make a square. Press the corners together to seal and let stand 15-20 minutes. Brush with the beaten egg and sprinkle with sesame seeds over. Bake 12-15 minutes until the cheese filling has puffed up and the pastry is golden. Serve warm or cold. Makes one loaf.

Basil Beer Bread
Submitted by: Barbiel
3 cups self-rising flour
3 tablespoons sugar
1/2 cups chopped fresh basil leaves
1 1/2 cups warm beer
Preheat the oven to 350°F. In a large bowl, mix the flour and sugar. Stir in the basil, then the beer. Mix until thoroughly blended, then pour into a well greased 9x5x3" loaf pan. Bake until a broomstraw or toothpick inserted in the center comes out clean, about 50 minutes. Turn the bread out of the pan and cool on a rack. Slice the bread thinly. Makes one loaf.

To submit your favorite recipes to be included in the Garden of Friendship Recipe Book, please email them to Barbiel
Background graphics made especially for the Recipes Committee of the Garden of Friendship by Valatine