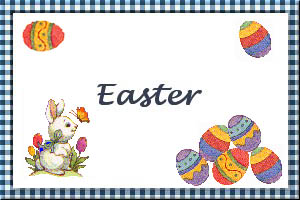 Melomakarona
Submitted by: Vadi
1/4 cup orange juice
1 tablespoon Whiskey
1/2 cup sugar
1 1/4 cup vegetable oil (sunflower, peanut, safflower, etc)
3 cups all purpose flour
1/2 cup semolina
1/8 teaspoon salt
1 egg yolk
2 teaspoons baking powder
1/4 teaspoon baking soda
1/2 teaspoon each: ground cloves and cinnamon
1/2 teaspoon grated orange rind.
Syrup (please see below)
Topping (please see below)
Preheat oven to 350°F (180°C). Sift the the flour, semolina, salt, baking powder, baking soda, ground cloves and cinnamon into a small bowl. Set aside. Beat the egg yolk, whiskey and sugar in an electric mixer. Add the oil slowly as you continue beating the mixture until it reaches the consistency of mayonnaise. Slowly beat in the flour mixture and the grated orange peel. Finish by kneading by hand until smooth. Place a heaping tablespoon of dough in your hand and form into an oval shape. Place on an ungreased cookie sheet and press the top slightly with the back of a fork to indent. Bake 20 minutes. While the Melomakarona are baking prepare the Syrup by bringing the honey and the water to a boil. Let it reach soft candy stage. Remove from heat source. While the cookies are hot, dip them into the warm syrup for a few seconds and place them on a tray/dish with raised edges. Sprinkle with Topping. Pour any left over syrup onto the tray. Let the cookies absorb the honey. They will taste better after four hours when cooled. The cookies can be removed from the excess syrup and stacked on a plate and covered with clear wrap. They will keep for weeks this way. Alternately the cookies can remain in the tray with the excess syrup. They will be soggier but, in my opinion, tastier and should be consumed within a week's time or they will begin to fall apart.
Syrup:
2 cups honey
1 cup boiling water
Topping:
1/2 cup ground walnuts
Note: These cookies were brought to Greece by Venetian bakers when Venice ruled parts of Greece from the 14th to 17th centuries.

Kourambiethes
Submitted by: Vadi
1 lb (450 grams) sweet butter, softened
2 egg yolks
4 tablespoons confectioners sugar
4 tablespoons orange juice
1 oz Brandy, Whiskey or Ouzo
3 3/4 cups flour
1/2 cup cornstarch
6 tablespoons ground almonds
1 lb (450 grams) confectioners sugar for topping
Preheat oven 350°F (180°C). Beat butter in electric mixture for 10 minutes or until white and creamy. Add the sugar, egg yolks, orange juice and brandy, beating all the while until thick. Scrape down the sides of the bowl as needed. Sift the flour and cornstarch into the bowl and continue mixing. Finish by kneading for 5 minutes. Add nuts last. Pinch off small pieces of dough and form into crescents. Place on ungreased cookie sheet. Bake for 25 minutes or until lightly browned. Sift 1 cup of confectioner's sugar onto dishes or trays large enough to hold Kourambiethes all in one layer. Transfer cookies to dish. Sift remaining sugar on top an sides. Cool at least for four hours before eating. Yield: 40 Kourambiethes.
Note: Stores well in a tightly closed container.

Bird's Nest Cookies
Submitted by: Vadi
1 1/3 cups flaked coconut
2 sticks butter, softened
1/2 cup granulated sugar
1 large egg
1/2 teaspoon Vanilla extract
2 cups flour
3/4 teaspoon salt
1 3/4 cup Easter-colored candy coated milk chocolate pieces
Preheat oven to 300°F. Spread coconut on non-greased cookie sheet. Toast in oven, stirring occasionally, until it turns light golden, about 25 minutes. Remove coconut from cookie sheet and set aside. Increase oven to 350°F. In large bowl, add butter and sugar and whip until light and fluffy. Beat in egg and Vanilla extract. In medium bowl, combine flour and salt. Blend into creamed mixture. Form dough into 1 1/4-inch balls. Roll heavily into toasted coconut. Place coconut cookies 2 inches apart on lightly greased cookie sheets. Make indentation with thumb in center of each cookie. Bake 12 to 14 minutes or until golden brown. Remove cookies and cool completely. Fill indentations with candies. Makes 2 dozen cookies.

To submit your favorite recipes to be included in the Garden of Friendship Recipe Book, please email them to Barbiel
Background graphics made especially for the Recipes Committee of the Garden of Friendship by Valatine