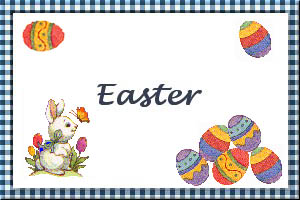 Chilled Gazpacho with Lobster and Lime Créme Fraîche
Submitted by: Barbiel
2 yellow bell peppers, seeded and ribs removed
1 red bell pepper, seeded and ribs removed
8 large tomatoes, peeled and seeded
1 red onion, peeled and cut into quarters
1 teaspoon finely chopped serrano chile
1/2 cup cilantro leaves
1/2 cup red wine vinegar
1/4 cup red wine
1 tablespoon kosher salt
12 whole black peppercorns
3 lobsters, 1 1/4 pounds each, steamed and shelled
1/2 cup créme fraîche or sour cream
2 tablespoons freshly squeezed lime juice
6 scallions, halved lengthwise, then cut into 2-inch matchsticks
Cut 1 yellow pepper into small squares and set aside for garnish. Quarter the remaining yellow pepper and red pepper. Working in batches, purée the peppers, tomatoes, onion, chile, cilantro, vinegar, wine, salt, and pepper in the jar of a blender until smooth. Transfer the purée to a bowl. Cover and refrigerate until cold and ready to serve, up to 1 day in advance. Cut the lobster tails crosswise into 1/4-inch medallions. Split each claw into 2 pieces by cutting across the flat side. In a small bowl mix together the créme fraîche and lime juice. Divide the gazpacho among 6 deep soup plates or shallow bowls. Top with the lobster, yellow pepper squares, créme fraîche and scallions. Serves 6.

Fish Cakes
Submitted by: De S
2 cans tuna (or flaked salmon, or crab...your choice of fish), drained
1 package Stove top stuffing for chicken
1 cup shredded cheese (again your choice, cheddar works well)
1/2 cup shredded carrots
2 tablespoons sweet pickle relish
3/4 cup water
1/3 cup mayonnaise
Mix all ingredients in a bowl. cover and refrigerate for 10 minutes. Spray large skillet with Pam and scoop tuna mixture (ice cream scoop works well). Gently flatten cakes using a spatula and cook about 3 minutes on each side or until brown.

Title
Submitted by:
Ingredients
Ingredients
Instructions

To submit your favorite recipes to be included in the Garden of Friendship Recipe Book, please email them to Barbiel
Background graphics made especially for the Recipes Committee of the Garden of Friendship by Valatine