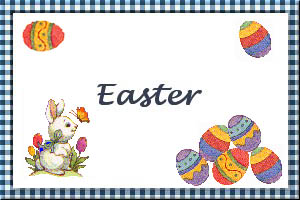 Rack of Lamb with Rosemary Scallion Crust
Submitted by: Merribuck
1 1/2 tablespoons olive oil
1/4 teaspoon dried hot red pepper flakes
1 garlic clove, minced
3 tablespoons thinly sliced scallion including the green part
1 teaspoon dried rosemary, crumbled
1/2 cup fresh bread crumbs
1 (1 1/4 pound) trimmed and frenched single rack of lamb
(7 or 8 ribs)
salt and pepper, to taste
1/4 cup mayonnaise
1/4 cup mustard
watercress sprigs, for garnish
In a small skillet heat the oil over moderate heat until it is hot but not smoking, add the red pepper flakes, and cook them, stirring for 10 seconds. Add the garlic and cook it, stirring, for 30 seconds. Add the scallion and the rosemary and cook the mixture, stirring, for 10 seconds. Stir in the bread crumbs and salt and pepper, to taste, and remove the skillet from the heat. Mix the mayonnaise and mustard in a small bowl, set aside. Heat an ovenproof skillet over moderately high heat until it is hot and in it brown the lamb, seasoned with salt and pepper, turning it for 5 minutes or until the sides and the ends are browned evenly. Pour off any fat from the skillet, arrange the lamb, fat and meat side up and brush with mayonnaise/mustard mixture. Then pat the crumb mixture evenly on the fat and meat side of the lamb. Bake the lamb in the middle of a preheated 475°F oven for 15 minutes, or until a meat thermometer registers 130°F for medium-rare meat. Transfer the lamb to a platter, let it stand, uncovered, for 10 minutes. Serve garnished with watercress sprigs. Yield: 2 servings.

Sauteed or Grilled Ham Steak with Apples
(Recipe Courtesy of Michelle Urvater)
Submitted by: Merribuck
1 pound, 1 inch thick ham steak
2 tablespoons butter
1 granny smith apple, peeled, cored, finely diced
1 teaspoon Dijon mustard
1/4 cup hard or apple cider
1/4 cup heavy cream (optional)
salt and freshly ground black pepper
Remove rind and trim off all but 1/4-inch of outer fat. Cut ham into two serving pieces. Score the fat edge at 1-inch intervals so the steak does not curl during cooking. Lightly saute, ham on both sides in butter for 3 to 4 minutes a side. Remove ham steak to a plate. Add apple and saute until somewhat soft. Stir in mustard and cider and reduce until the cider has almost entirely evaporated. Add the heavy cream and reduce until slightly thickened. Season to taste with salt and pepper and spoon sauce over steak. Yield: 2 servings.

Apple Stuffed Pork Tenderloin
Submitted by: LadyLynda
2 pork tenderloins about 1 pound each
2 cups fresh apples, cored and diced
1 carrot, shredded
1 small onion, finely chopped
1/3 cup pecan, chopped
salt and pepper to taste
1/4 cup apricot preserves
Cut each pork tenderloin lengthwise about two-thirds of the way through. Flatten out with a meat mallet to about 1/4 inch thick. Combine apples, carrot, onion, pecans and salt and pepper together and mix well. Place equal amounts in each tenderloin and spread out. Roll up tenderloins and secure with toothpicks. Bake at 375°F for about 30 minutes. Spread apricot preserve on top of each tenderloin and bake an additional 10 - 15 minutes or until pork is fully cooked. Slice and serve. Serves 4.

To submit your favorite recipes to be included in the Garden of Friendship Recipe Book, please email them to Barbiel
Background graphics made especially for the Recipes Committee of the Garden of Friendship by Valatine