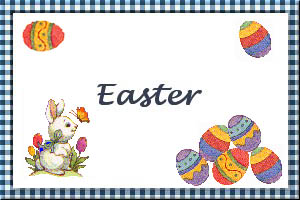 Garlic-Ginger Roast Leg of Lamb
Submitted by: JoyC
8-pound bone-in leg of lamb, trimmed of excess fat.
1 tablespoon olive oil
1 tablespoon chopped fresh mint (optional)
1/2 teaspoons each salt and pepper
2 teaspoons each minced garlic and fresh ginger
2 tablespoons all-purpose flour
1 cup beef broth
2 teaspoons lemon juice
1/8 teaspoon pepper
some fresh herbs to garnish (optional)
Heat oven to 450°F. Have ready a large roasting pan with a rack. Place lamb on rack. Mix oil, mint, garlic, ginger, salt and pepper in a small bowl. Add flour and stir until blended. Spread over top and sides of the lamb. Roast 30 minutes and then reduce temperature to 325°F. and roast 45 to 60 minutes longer until done as desired. (Rare: 130°F on a meat thermometer inserted in thickest part not touching fat or bone; 140°F for medium and 150°F. for medium-well). Remove to a serving platter, cover loosely with foil to keep warm and let stand 15 minutes. (As meat rests, juices redistribute and internal temperatures should rise about 10°F). Meanwhile spoon off and discard fat from the roasting pan. Place pan over high heat (see note below is using a disposable foil pan), add beef broth and bring to a boil, scraping up browned bits from the bottom of the pan. Boil 2 minutes to reduce liquid slightly. Pour into a sauceboat and stir in lemon juice and pepper. This will make 2/3 cup to drizzle over sliced lamb. Garnish with herbs (optional). Serves 12, with leftovers.
Note: If using a foil roasting pan, bring the broth to a boil in a saucepan, pour into foil pan (do not place on burner) and stir to scrape up brown bits on bottom. Pour broth back into saucepan and boil and season as directed above.
Cooking Tip: The crust mixture can be made and spread on the lamb up to 1 day ahead. Cover loosely with foil and refrigerate.

Easter Chicken
Submitted by: Barbiel
8 skinless, boneless chicken breasts
1 (8 ounce) jar dried beef
8 slices bacon
8 ounces sour cream
1 (10.75 ounce) can condensed cream of mushroom soup
fresh pepper to taste
Preheat oven to 275°F (135°C). Line a 9x13 inch glass baking dish with dried beef. Wrap the chicken breasts with the bacon strips and place the wrapped chicken breasts onto the beef. Mix together the sour cream and cream of mushroom soup and pour evenly over the chicken. Bake uncovered in the preheated oven for 3 hours. Makes 8 servings.

Easter Crab Casserole
Submitted by: Barbiel
1 (8 ounce) package egg noodles
3/4 cup low-fat mayonnaise
1 teaspoon Worcestershire sauce
3 tablespoons ketchup
1 chopped onions
1 large green bell pepper, chopped
1 1/2 cups cooked crabmeat
1 (4 ounce) can small shrimp, drained
1 cup diced celery
salt and pepper to taste
1/4 cup dry bread crumbs
fresh parsley leaves to garnish
Preheat oven to 350°F (175°C). In a large pot of salted boiling water, cook pasta until al dente. Drain, and transfer to a large bowl. Add mayonnaise, Worcestershire sauce, ketchup, and onion to the noodles; mix well. Stir in green pepper, crab, shrimp and celery. Salt and pepper to taste. Spoon mixture into an 8x8 inch casserole dish. Sprinkle bread crumbs to taste over the casserole. Bake 35 minutes in the preheated oven, until brown and bubbly. Garnish with parsley leaves. Makes 6 servings.

To submit your favorite recipes to be included in the Garden of Friendship Recipe Book, please email them to Barbiel
Background graphics made especially for the Recipes Committee of the Garden of Friendship by Valatine