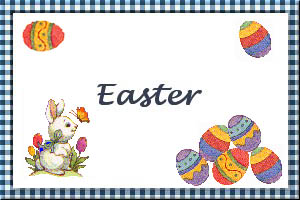 Chicken a la Spring
Submitted by: LisaW
3 tablespoons cooking oil (kosher for Passover)
2 cloves garlic, minced
1 tablespoon finely shredded lemon peel
6 to 8 fresh sorrel leaves (optional)
1 lemon, cut into wedges
1 3- to 3-1/2-pound whole broiler-fryer chicken
2/3 cup reduced-sodium chicken broth
1 1/2 teaspoons cornstarch
1 tablespoon lemon juice
salt and pepper to taste
2 tablespoons coarsely shredded fresh sorrell or spinach leaves
red Russian kale or other kale variety (optional)
Chamomile flowers or other edible flowers (optional)
In a small saucepan cook and stir oil and garlic over low heat for 2 minutes. Remove from heat. Stir in lemon peel; set oil mixture aside. Place sorrel leaves, if using, and lemon wedges in the cavity of the bird. Tie legs to tail. Twist wing tips under back. Loosen and lift skin above breast. Brush a little of the garlic-oil mixture under the breast skin; skewer neck skin to back. Brush a little more of the oil mixture over the skin of the bird. Cover and chill remaining oil mixture. Cover chicken; let stand at room temperature 30 minutes, or refrigerate up to 24 hours. Preheat oven to 375 degrees F. Uncover chicken; place, breast side up, on a rack in a shallow pan. If desired, insert a meat thermometer into center of an inside thigh muscle. Do not allow thermometer tip to touch bone. Roast, uncovered, for 1 to 1-1/4 hours or until drumsticks move easily in their sockets, chicken is no longer pink, and meat thermometer registers 180°F. Baste with remaining oil mixture about halfway through cooking time. Remove sorrel leaves, if using, and lemon wedges from cavity. Cover chicken loosely with foil; let stand 10 minutes. Meanwhile, pour juices and browned bits from roasting pan into a small glass measure. Skim off and discard fat, reserving pan juices (1 to 2 tablespoons total). In a small saucepan gradually stir chicken broth into potato starch or cornstarch. Add pan juices. Cook and stir over medium heat until slightly thickened and bubbly. Stir in lemon juice. Season to taste with salt and pepper. Transfer chicken to a serving platter. Pour sauce into a bowl; top with shredded sorrel or spinach. Top chicken with red Russian kale and Chamomile flowers (or other edible flowers), if desired. Makes 6 servings.

Raspberry Glazed Ham
Submitted by: LisaW
1 (4-5 lb.) fully cooked boneless smoked ham
2 tablespoons lemon juice
1/3 cup seedless red raspberry jam
1/4 cup dry White wine
2 teaspoons. cornstarch
1 tablespoon butter
Score ham in diamond pattern, if desired. Place on rack in a shallow roasting pan. Bake, uncovered, in 325°F oven for 1-3/4 hours. Meanwhile, in small saucepan, blend dry White wine and lemon juice into cornstarch. Add about half of the jam. Cook and stir until thickened and bubbly. Stir in remaining jam and butter. Heat and stir until butter is melted. Brush ham with raspberry glaze. Bake 10 minutes more. Spoon remaining glaze over ham. Garnish with watercress, if desired. Yield: 6-8 servings.

Asparagus Casserole
Submitted by: Praying Bear
1 large can green asparagus
1 can mushroom soup
1 cup grated Cheddar cheese
1/2 cup cream
1/2 cup chopped almonds
2 boiled eggs, chopped
cracker crumbs
butter or margarine
Drain asparagus and cover bottom of dish. Combine soup, cream, almonds, cheese and chopped eggs. Pour over asparagus and cover with cracker crumbs. Dot with butter or margarine. Bake in oven for about 30 minutes at 350°F. Serve warm.
Note: Recipe may be doubled and baked in a large casserole dish or pan to be served as a main dish for a vegetarian dinner.

To submit your favorite recipes to be included in the Garden of Friendship Recipe Book, please email them to Barbiel
Background graphics made especially for the Recipes Committee of the Garden of Friendship by Valatine