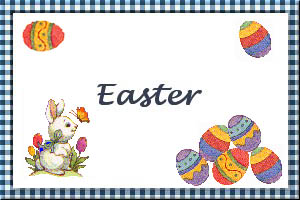 Chicken and Green Bean Casserole
Submitted by: Praying Bear
1 (16 oz.) package French sliced green beans, defrosted
3 cooked chicken breasts, chopped
1 can cream of celery soup
1 can cream of chicken soup
1 package dry onion soup mix
1 (8 oz.) Sour cream
pepper to taste (if desired)
1 box chicken flavored Stove Top stuffing
Mix soups, soup mix, Sour cream and chicken. Set aside. Prepare stuffing mix as directed but reduce water to 3/4 cup. Grease a 9 x 13 inch pan, spread green beans on bottom, then soup mixture and top with stuffing. Cover with foil and bake 45 minutes at 325°F, uncover and bake 15 minutes more at 350°F. Serve warm.
Note: If desired, you can use broccoli instead of green beans

Poached Salmon with Shrimp and Crab Cheese Sauce
Submitted by: Barbiel
3-4 lbs salmon fillets
1 1/2 cups chicken broth
2 stalks celery
1/2 medium onion
Lay the fillet over vegetables, tucking under the tail end and continue to simmer until done through, about 30 minutes. Make sure it is flaky and done all of the way through by seperating the fish with a fork. If it is still bright orange, simmer longer. Meanwhile make the sauce by melting the butter then adding the flour. Cook for about 1 minute, then gradually add the milk. Heat through but do not boil. Once hot, gradually add the cheese and stir until it is all melted. Add the crab and shrimp, heating gently until hot. Remove the fish from the skillet and discard the broth and vegetables. Serve the fish and Sauce (recipe below) seperately as some like more sauce than others. Serves 6-8.
Sauce:
4 tablespoons butter
4 tablespoons flour
1/2 teaspoon salt
2 cups milk (I prefer whole)
8 ounces monterey jack cheese, shredded
1 (6 ounce) can crab
2 (6 ounce) cans baby shrimp
Simmer chicken broth, celery pieces (about 3 inches long) and onion slices. You can use the vegetable pieces to make sort of a"trivit" under the salmon, so make them chunky. Simmer for about 15 minutes. Serve over Poached Salmon.

Title
Submitted by:
Ingredients
Ingredients
Instructions

To submit your favorite recipes to be included in the Garden of Friendship Recipe Book, please email them to Barbiel
Background graphics made especially for the Recipes Committee of the Garden of Friendship by Valatine