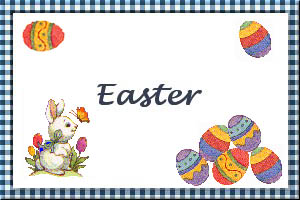 Orange Ginger Beets
Submitted by: Merribuck
reserved beets from one can of beets
1/2 teaspoon grated orange rind
3/4 cup orange juice
2 teaspoons cornstarrch
2 teaspoons sugar
1/2teaspoon ground ginger
1/8 teaspoon salt
1 tablespoon butter or margarine
Cut beets into julienne strips, set aside. Combine orange rind, orange juice, cornstarch, sugar, ginger and salt in a small bowl, stirring well. Melt butter in a medium skillet. Add beets and orange juice mixture. Place over medium heat; bring to a boil and cook 1 minute, stirring constantly. Yield: 4 to 6 servings.

Garlic Scented Spinach
Submitted by: Merribuck
reserved spinach
3 cloves garlic, minced
1 tablespoon Olive oil plus extra if needed
salt and pepper to taste
In saute pan add 1 tablespoon Olive oil and garlic. Cook garlic gently until oil is infused and you can smell the garlic. Do not brown! Add the reserved spinach and toss to coat until heated through. Add extra Olive oil to taste, if needed. Season with salt and pepper. Yield: 6 to 8 servings.

Pineapple and Marshmallow Salad
Submitted by: LisaW
2 flat tins crushed pineapple with juice
1 package small colored marshmallows
1/2 cup Mayonnaise
8 oz. Cream cheese
1 pint whipped cream
Mix 2 flat tins crushed pineapple with juice with colored marshmallows and let set. Mix Mayonnaise and Cream cheese together. Mix whipped cream. Combine Cream cheese and Mayonnaise mixture. Then add to marshmallows. Chill or can be frozen.

To submit your favorite recipes to be included in the Garden of Friendship Recipe Book, please email them to Barbiel
Background graphics made especially for the Recipes Committee of the Garden of Friendship by Valatine