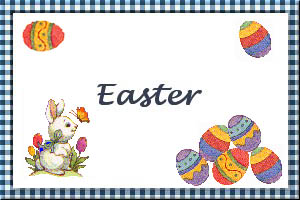 Warm Carrot Cake
Submitted by: Lady Lynda
The Carrot Cake:
butter
2 egg yolks
1/4 cup granulated sugar
1/2 cup oil
4 ounces cake flour
1/4 teaspoon baking soda
1/4 teaspoon salt
1/4 teaspoon baking powder
1/4 teaspoon ground cinnamon
1 teaspoon allspice
1/4 teaspoon nutmeg
5 ounces finely shredded carrot
2 egg whites
2 teaspoons granulated sugar
1-ounce roasted walnut pieces

Italienne Meringue:
4 egg whites
1/2 cup granulated sugar
1/4 cup honey
1-ounce water
1 teaspoon orange blossom water
Cream Cheese Sauce:
3 ounces cream cheese
1/4 cup milk
2 ounces sugar
Citrus Syrup:
1/2 cup water
1/4 cup granulated sugar
1/2 lemon, zested
1/2 orange, zested
To Finish:
1 cup shredded coconut
1 cup diced strawberries
1 cup diced pineapple
Carrot Cake: Preheat the oven to 380°F. Grease 6 (3 1/2-inch diameter by 1-inch height) tart molds with butter. In a electric mixing bowl whip yolks and sugar together until silky. Add oil slowly. Sift cake flour, baking soda, salt, baking powder, allspice, nutmeg and carrots together and add slowly to the first mix. Whip egg whites with sugar to a soft peak and fold it gently into the mix. Fill the tart pans with prepared mix, add some roasted walnut pieces on the top and bake for 18 minutes. When ready, unmold onto a wire rack until cooled.
Italian Meringue: Combine the water, sugar, and honey and cook to 248°F. While sugar is heating, whip egg whites to medium peaks. With the mixer running, slowly drizzle in the hot sugar mixture. Whip until the mixture is cool. When mixture is cool, mix in orange blossom water and set aside.
Cream Cheese Sauce: In a blender, mix all ingredients together until smooth. Set aside.
Citrus Syrup: Boil all ingredients together for 1 minute. Strain and cool down before using.
To Assemble: Preheat the oven to 370°F. Dip carrot cake in the Citrus Syrup for 5 seconds and place on a baking pan. Place a 3-inch wet round cookie cutter on top of the cake and immediately fill it with the meringue to the top. Remove the cookie cutter and sprinkle some shredded coconut on top. Bake for 8 minutes. Place the warm cake in the center of a plate. Pour some Cream Cheese Sauce around the cake and garnish with diced strawberry and pineapple. Yield: 6 servings.

Fruit Cocktail Chiffon Pie
Submitted by: Praying Bear
1 package (8 oz) Philadelphia fat-free cream cheese
1 package (4-serving) Jell-O sugar free instant vanilla pudding mix
1/3 cup Carnation nonfat dry milk powder
1 cup water
1 cup Cool Whip
1 can (16 oz) fruit cocktail, packed in its own juice, drained
1 6 oz Keebler graham-cracker piecrust
In large mixing bowl stir Cream cheese with spoon until soft. Add dry pudding mix, dry milk powder and water. Mix well using a wire whisk. Fold in 1/2 cup Cool Whip Lite. Add fruit cocktail. Mix gently to combine. Pour mixture into piecrust. Refrigerate until ready to serve. When serving, top each piece with 1 tablespoon Cool Whip Lite.

Orange Pie
Submitted by: Praying Bear
1 cup heavy cream
1/4 cup cold water
1 package unflavored gelatin
6 ounces frozen orange juice concentrate, undiluted
8 ounces Cream cheese, softened
3/4 cup confectioners' sugar
2 teaspoons Vanilla extract
2 tablespoons Grand Marnier
9 to 10-inch graham cracker crust
orange slices for garnish
Put the cream into a small saucepan over high heat. Just before it comes to a boil, add cold water and sprinkle in the gelatin, where it should stand for a minute or so. Add the boiling cream until all of the gelatin has dissolved (2-3 minutes). Add the concentrated orange juice, cream cheese, sugar, Vanilla, and Grand Marnier; process until it is all well blended. Chill for 15 to 20 minutes. Pour into the crust and chill until it firms up. Garnish with orange slices or whole raspberries or strawberries before serving.

To submit your favorite recipes to be included in the Garden of Friendship Recipe Book, please email them to Barbiel
Background graphics made especially for the Recipes Committee of the Garden of Friendship by Valatine