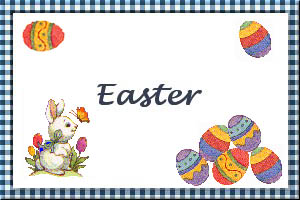 Tangerine Tea Cakes
Submitted by: Lady Lynda
13 ounces almond paste or marzipan
1 tablespoon tangerine or orange marmalade or apricot jam
1 tangerine, sectioned and rind grated
3 eggs
1 egg yolk
1/4 cup flour
7 tablespoons unsalted butter, melted
1/4 cup powdered sugar
Arrange 50 mini muffin paper cups on a sheet pan. In a mixer fitted with a paddle attachment combine the almond paste, jam and tangerine rind until smooth. Mix in the eggs 1 at a time, adding the single yolk last. Add the flour and mix on low speed. Add the melted butter and mix until blended. Fill a pastry bag with the batter and pipe into the cups filling each 3/4 full. Place 1/4 of a tangerine section, with the cut side facing up on each teacake then sprinkle them all liberally with powdered sugar. Bake in a preheated 350°F oven until firm and lightly browned, about 20 minute. Cool and serve at room temperature in their papers. Yield: 50 Tea Cakes.

Lemon Curd Trifle with Fresh Berries
Submitted by: Lady Lynda
6 large egg yolks
1 cup sugar
4 lemons, zested and juiced
1/2 cup (1 stick) unsalted butter, cut in chunks
1 pint fresh strawberries, stemmed and halved lengthwise
1 pint fresh blueberries
1 pint fresh blackberries
2 cups sweetened whipped cream
1 prepared lemon pound cake, sliced
1/4 cup Lemoncello or Grand Marnier liqueur (optional)
fresh mint leaves, for garnish
Lemon Curd: Bring a pot of water to a simmer over medium-low heat. Combine the egg yolks, sugar, lemon juice, and zest in a metal or glass heat-resistant bowl and whisk until smooth. Set the bowl over the simmering water, without letting the bottom touch, and continue to whisk. Keep working-out that arm and whisk it vigorously for a good 10 minutes, until the curd has doubled in volume and is very thick and yellow. Don't let it boil. Remove the bowl from heat and whisk in the butter, a couple of chunks at a time, until melted. Refrigerate until the custard is cold and firm.
Trifle: Put the berries in a mixing bowl and toss them together so they are evenly distributed. Fold the whipped cream into the chilled lemon curd to lighten it up into a mousse. Line a glass trifle bowl with pieces of pound cake to fit. Drizzle or brush the cake with the Lemoncello, spoon a layer of the lemon curd over the cake, and then a layer of mixed berries. Repeat the layers until the ingredients are used up, the last layer looks best if it's the berries. Chill before serving. Garnish with fresh mint. Yield: 6 servings.

Diva's Lenten Cake
Submitted by: Vadi
1/2 cup Olive oil
1 cup sugar
3/4 cup freshly squeezed orange juice
1/4 cup Brandy or Cognac
1 tablespoon grated orange peel
3 cups self rising flour
1 teaspoon baking soda
1 1/2 teaspoons cinammon
1 teaspoonground cloves
1/2 cup black currants
1/2 cup sultanas (golden raisins)
1/2 cup walnuts, finely chopped
Preheat oven to 175ºC (350ºF). Place currants and sultanas in bowl and cover with the brandy for 15 minutes. Drain the raisins and set aside. Reserve the Brandy for use below. Sift the flour, baking soda, cinnamon, and cloves into a medium bowl. Beat the sugar and oil with a mixer for 3-4 minutes. As you continue beating, add the orange juice, Brandy and orange peel, followed by the dry ingredients. Beat only until thoroughly mixed. Stir in the currants, sultanas, and walnuts. Pour batter into prepared loaf pan and bake for one hour. After 30 minutes check to see if the top is browning too quickly, if so cover with aluminum foil or wax paper. Let cool 5 minutes before removing from pan. Cool completely before slicing.
Note: During Lent, many people refrain from eating butter and eggs. Here is a delicious cake made with Olive oil, raisins, currants and walnuts.

To submit your favorite recipes to be included in the Garden of Friendship Recipe Book, please email them to Barbiel
Background graphics made especially for the Recipes Committee of the Garden of Friendship by Valatine