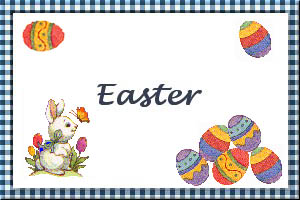 Lemon-Yogurt Pound Cake
Submitted by: Vadi
cooking spray
3 tablespoons dry breadcrumbs
3 1/4 cups all-purpose flour
1/2 teaspoon baking soda
1/4 teaspoon salt
3/4 cup butter, softened
2 cups granulated sugar
2 teaspoons lemon extract
3 large eggs
1 1/2 tablespoons grated lemon rind (about 2 lemons)
1/4 cup fresh lemon juice, divided
1 (8-ounce) carton (200 grams) strained yogurt
1 cup powdered sugar
Preheat oven to 350°F. Coat a 10-inch Bundt pan with cooking spray, and dust with the breadcrumbs. Spoon flour into dry measuring cups, level with a knife. Combine flour, baking soda and salt in a bowl. Stir well with a whisk. Beat the butter in a large bowl at medium speed until light and fluffy. Gradually add the granulated sugar and lemon extract, beating until well-blended. Add eggs, 1 at a time, beating well after each addition. Add grated lemon rind and 2 tablespoons lemon juice. Beat 30 seconds. Add flour mixture to sugar mixture alternately with yogurt, beating at low speed, beginning and ending with flour mixture. Spoon batter into prepared pan. Bake at 350° for 1 hour and 10 minutes or until a knife inserted in center comes out clean. If cake is browning too quickly, place a sheet of aluminum foil over top of cake after one half hour. Cool in pan 10 minutes on a wire rack; remove from pan. Cool completely on wire rack. Combine 2 tablespoons of lemon juice and powdered sugar. Drizzle glaze over top of cake.
Note: This is an easy to make light pound cake - only three eggs. The lemony flavor is enjoyed by grown ups and children alike.
It is great served with a scoop of vanilla ice cream and topped with your favorite fruit sauce. I serve it topped with a home made sour cherry sauce.

Easter Basket Cupcakes



Submitted by: Vadi
1 dozen cupcakes
1 can prepared vanilla frosting or homemade buttercream frosting
1/2 cup shredded coconut
1/2 teaspoon green food colouring
1 1/2 teaspoons water
12 8 1/2-inch long orange or red licorice twists
8 ounces Jelly Belly jelly beans in pastel colours.
Frost cupcakes generously with white icing, being careful to spread out to the edge of each cupcake. Bend one twist and insert ends into cupcakes making a basket handle. Combine water and green food colouring. Combine coconut and toss until the coconut is bright green. Add more of the water/food colouring mixture to achieve desired colour. To decorate cupcakes, place about 10 beans all of the same flavour standing up as a border. Sprinkle green coconut on top of cupcakes. Place in the centre, five Jelly Belly beans in colours different than the border colour. Makes one dozen Baskets.
Heres another idea for cupcakes:
Cupcakes with a Carrot Top
Ice cupcakes in white.
Arrange 6 orange colored Jelly Belly beans, cantaloupe, tangerine or orange sherbet flavour, side by side in rows (see example below): 3 in a row, 2 in a row under this and one to make a carrot shape.
XXX
XX
X
Top the carrot with shredded coconut tinted green.
Note: Fun for the kids!

Carrot Cake
Submitted by: Shannon
3 cups grated carrots
2 cups all-purpose flour
2 cups white sugar
2 teaspoons baking soda
1 teaspoon baking powder
1/2 teaspoon salt
1 teaspoon ground cinnamon
4 eggs
1 1/2 cups vegetable oil
1 1/4 teaspoons Vanilla extract
1 (8 ounce) can crushed
pineapple with juice
3/4 cup chopped pecans
3 1/2 cups confectioners' sugar
1 (8 ounce) package
Neufchatel cheese
1/2 cup butter, softened
1 1/4 teaspoons Vanilla extract
1 cup chopped pecans
Preheat oven to 350°F (175°C). Grease and flour a 9x13 inch pan. In a large bowl, combine grated carrots, flour, white sugar, baking soda, baking powder, salt and cinnamon. Stir in eggs, oil, 1 1/4 teaspoon Vanilla, pineapple and 3/4 cup chopped pecans. Spoon batter into prepared pan. Bake in the preheated oven for 30 to 40 minutes, or until a toothpick inserted into the center of the cake comes out clean. Allow to cool.
Frosting: In a medium bowl, combine confectioners' sugar, Neufchatel cheese, 1/2 cup butter or margarine and 1 1/4 teaspoons Vanilla. Beat until smooth, then stir in 1 cup chopped pecans. Spread on cooled cake.
Source: http://allrecipes.com/

To submit your favorite recipes to be included in the Garden of Friendship Recipe Book, please email them to Barbiel
Background graphics made especially for the Recipes Committee of the Garden of Friendship by Valatine