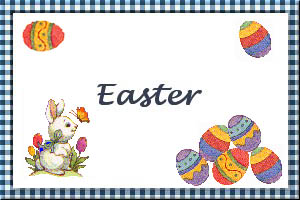 Sweet Potatoes with Marshmallow Clouds
Submitted by: Shannon
6 large sweet potatoes, peeled and cut into cubes
1/4 cup unsalted butter
1 cup light cream
1/2 cup dark brown sugar
1/2 teaspoon ground cinnamon
1 teaspoon Vanilla extract
12 large marshmallows, cut in half
Place the sweet potatoes in an 8-quart saucepan, cover with water and bring to a boil. Reduce heat to low and simmer for 20 to 25 minutes or until tender when poked with a fork. Preheat the oven to 350°F. Grease a 9 x 13-inch glass baking dish. Drain the sweet potatoes, place in a large bowl and mash until fairly smooth. Add the butter, cream, brown sugar, cinnamon and vanilla extract. Transfer to the baking dish, cover and bake for 35 to 40 minutes, or until heated through. Uncover the baked sweet potatoes and place the marshmallows on top. Return to the oven and bake for an additional 5 to 8 minutes, or until the marshmallows turn golden. Yield 6 to 8 servings.
Note: Your kids may crinkle their noses at the idea of eating sweet potatoes, but this version, with toasty marshmallows and a name as delicious as dessert, is sure to be a winner.
Source: http://familyfun.go.com/recipes/

Easter Pie III
Submitted by: Merribuck
3/4 cup powdered sugar, plus extra for garnish
3 large eggs
2 teaspoons pure Vanilla extract
1 tablespoon orange zest
1 (15-ounce) container whole milk ricotta cheese
1/2 cup cooked short-grained rice
1/3 cup toasted pine nuts
6 sheets fresh phyllo sheets or frozen, thawed
3/4 stick (3 ounces) unsalted butter, melted
Blend 3/4 cup of powdered sugar, eggs, vanilla, orange zest and ricotta in a food processor until smooth. Stir in the rice and pine nuts. Set the ricotta mixture aside. Preheat the oven to 375°F. Lightly butter a 9-inch glass pie dish. Lay 1 phyllo sheet over the bottom and up the sides of the dish, allowing the phyllo to hang over the sides. Brush the phyllo with the melted butter. Top with a second sheet of phyllo dough, laying it in the opposite direction as the first phyllo sheet. Continue layering the remaining sheets of phyllo sheets, alternating after each layer and buttering each sheet. Spoon the ricotta mixture into the dish. Fold the overhanging phyllo dough over the top of the filling to enclose it completely. Brush completely with melted butter. Bake the pie until the phyllo is golden brown and the filling is set, about 35 minutes. Transfer the pan to a rack and cool completely. Sift powdered sugar over the pie and serve.

Raspberry-Lemon Easter Cake
Submitted by: Merribuck
Cake:
3 cups cake flour
2 teaspoons baking powder
1/2 teaspoon baking soda
1/2 teaspoon fine salt
1 1/4 cups sour cream
1/4 cup freshly squeezed lemon juice (about 1 1/2 lemons)
1 tablespoon pure vanilla extract
1 cup (2 sticks) unsalted butter, room temperature, cut into small pieces
2 cups sugar
1 teaspoon finely grated lemon zest
5 large eggs, room temperature
Icing and Filling:
1 1/4 cups sugar
5 large egg whites
1 1/2 teaspoons freshly squeezed lemon juice
1/4 teaspoon cream of tartar
pinch fine salt
1 1/2 cups (3 sticks) unsalted butter, room temperature, cut into small pieces
1/2 cup seedless red raspberry jam
Sugar Cookies, homemade or store bought (Recipe below)
Candied almonds for garnish
Pastel sanding sugars for garnish
Cakes:
Position a rack in the lower third of the oven and preheat to 350°F. Lightly brush 2 (9-inch) round cake pans with shortening or butter. Line bottoms with buttered parchment paper and dust with flour. Sift the flour, baking powder, soda, and salt into a medium bowl; whisk to combine evenly. Stir the sour cream, lemon juice and vanilla together in a liquid measuring cup, and set aside. Beat the butter in a standing mixer with the paddle attachment on high until light and creamy, about 2 minutes. Stop and scrape butter off the sides of the bowl. Continue beating while gradually adding the sugar-- it should take a couple minutes to add all the sugar. Continue beating until very light and fluffy, about 3 to 4 minutes more. Scrape down the sides of the bowl and beat in the lemon zest. Add the eggs, 1 at a time, beating well after each addition. At low speed, add the flour mixture in 3 parts, alternating with the sour cream in 2 parts, beginning and ending with the flour. Scrape the sides of the bowl and mix for 15 seconds longer. Divide the batter evenly between the prepared pans and smooth the top with a knife (lightly tap the pan on the counter so the batter settles evenly). Bake the cakes until a toothpick inserted in the center comes out clean, about 35 to 40 minutes. Cool in the pan on a rack for 20 minutes, then turn cakes out onto the rack to cool completely.
Icing:
Bring a few inches of water to a boil in a saucepan that can hold a mixer's bowl above the water. Whisk the sugar, the egg whites, lemon juice, cream of tartar, and salt in the bowl by hand. Set the bowl above the boiling water and continue whisking until the mixture is hot to the touch and the sugar dissolves, about 1 to 2 minutes. Transfer the bowl to a standing mixer fitted with the whisk attachment and beat the whites at medium-high speed until they almost holds a stiff peak and are cool, about 10 minutes. Beat in the butter, a little at a time, until the icing is smooth and spreadable (If the icing separates, just keep beating and it will come back together).
To assemble the cake:
Slice each cake in half horizontally with a serrated knife, to make 4 even layers, taking care that they are as flat and straight as possible. Set a large flat plate on a large inverted bowl or bottom of a salad spinner (of course, if you have a cake stand, use that), dabbing a little frosting on the bottom of the plate to secure it. Place a cake layer top side up on the plate. Using an offset spatula spread about half of the jam in a thin layer over the first cake layer, leaving about 1/4-inch border along the outside. Lay the second cake layer on top, stacking it as straight as possible. Using an offset spatula spread about 1 cup of the icing on the top layer. Place a third cake layer on top. Spread remaining red raspberry jam over the cake layer and place the final layer on top, pressing down lightly to secure all 4 layers together. Spread about 3/4 of the remaining icing around the sides with a knife or offset spatula, then ice the top of the cake. Use an offset spatula to smooth icing as much as possible. Press plain or iced cookies around the sides, taking care to leave space to cut the cake. Garnish with additional candied almonds and sprinkle the top of the cake with pastel colored sanding sugars. Serve immediately or set aside at room temperature for up to 2 hours before serving. If refrigerating the cake, bring to room temperature 30 minutes before serving.
Note: Double wrap the cake in plastic wrap and store in the freezer for up to 2 months.
Sugar Cookies for Decorating (and eating):
2 1/2 cups all-purpose flour
1/2 teaspoon baking powder
1/2 teaspoon fine salt
1 cup (2 sticks) unsalted butter, at room temperature
3/4 cup granulated sugar
1/2 cup confectioners' sugar
2 large eggs
1 1/2 teaspoons vanilla paste or vanilla extract
Whisk the flour, baking powder, and salt in a medium bowl. Beat the butter and both sugars in another medium bowl with an electric mixer on medium-high speed until light and fluffy, about 30 seconds. Add the eggs and vanilla mixing until fully incorporated. Slowly add the flour mixture, and continue beating just until the dough comes together, stopping and scraping down the sides of the bowl as needed. Divide dough in half, pat into disks, wrap in plastic wrap and refrigerate until firm, at least 2 hours. Generously flour a clean work surface. (For a nice, even layer of flour, lightly sift flour over the work surface.) Gently roll chilled dough about 1/4-inch thick. Cut into desired shape using a cookie cutter, working quickly enough so dough remains chilled. If dough gets too soft, refrigerate on a lined baking sheet until firm again, about 30 minutes. Transfer cut cookies to un-greased baking sheets, leaving about 1-inch between cookies. Refrigerate the formed cookies for at least 30 minutes. Lightly dust off excess flour with a dry pastry brush (excess dough can be pressed into a disk, chilled and rerolled). Preheat the oven to 325°F. Bake the cookies, until the bottoms are golden, about 12 to 15 minutes depending on shape. Cool on the baking sheets until firm enough to transfer to a rack to cool. Decorate as desired and serve. Store in an airtight container at room temperature for up to 1 week. Yield: 4 to 5 dozen 2 1/2-inch cookies, depending on shape.

To submit your favorite recipes to be included in the Garden of Friendship Recipe Book, please email them to Barbiel
Background graphics made especially for the Recipes Committee of the Garden of Friendship by Valatine