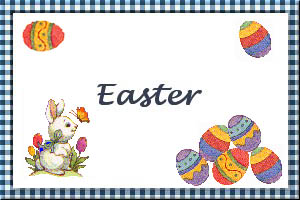 Chocolate Banana Trifle
Submitted by: KatjaGirl
1 13"x9" chocolate cake
4 RIPE bananas, sliced
1 cup whipping cream
1/4 cup almonds
(blanched, toasted and slivered)
1/4 cup maraschino cherries, halved
Prepare the chocolate pudding first:
Chocolate Pudding
2 cups whole milk
1/2 cup granulated sugar
5 ounzes semi-sweet chocolate, grated
2 tablespoons cornstarch
2 tablespoons unsweetened cocoa powder
4 tablespoons water
2 eggs
4 egg yolks
2 tablespoons vanilla
Place the milk, sugar and chocolate in a medium saucepan. Cook, stirring, over medium heat until the chocolate is melted and the mixture is on the verge of boiling. Sift the cornstarch and cocoa powder together. Add water and mix thoroughly. Stir the cornstarch mixture into the chocolate mixture. Whisk in the whole eggs and the extra egg yolks. Cook until thickened (about 5 minutes). Add the vanilla extract. Pour into a bowl. Cover with plastic wrap and chill. Cut the chocolate cake into 3" squares. Layer half the pieces of chocolate cake in a large trifle or other large glass bowl, cutting the pieces to fit. Arrange half of the banana slices around the sides of the bowl and on top of the cake. Spread half the chocolate pudding over the cake and around the sides. Repeat the process with another layer of cake, more banana slices and the rest of the chocolate pudding. Whip the whipping cream and slather over the top of the topmost layer of chocolate pudding. Sprinkle with slivered almonds and garnish with cherry halves. Chill. Makes 10 servings.

Chocolate Icebox Cake
Submitted by: KatjaGirl
60 sponge-cake-type ladyfingers
2 3/4 cups chilled whipping cream
4 ounces unsweetened chocolate, chopped
1/4 cup sugar
1 cup plus 2 tablespoons powdered sugar
1/2 cup (1 stick) unsalted butter, room temperature
2 teaspoons vanilla extract
1 teaspoon ground cinnamon
1 ounce semisweet chocolate, grated
Line bottom of 9-inch-diameter springform or cheesecake pan with ladyfingers. Line sides of pan with ladyfingers, standing ladyfingers side by side and rounded side out. Stir 3/4 cup whipping cream, unsweetened chocolate and 1/4 cup sugar in heavy small saucepan over low heat until chocolate melts and mixture is smooth. Remove saucepan from heat and cool to room temperature. Using electric mixer, beat 1 cup powdered sugar, butter and 1 teaspoon vanilla in large bowl until blended. Beat in cooled chocolate mixture. Combine remaining 2 cups cream, 2 tablespoons powdered sugar, 1 teaspoon vanilla and cinnamon in another large bowl. Using clean dry beaters, beat until firm peaks form. Fold half of whipped cream mixture into chocolate mixture. Spread half of chocolate filling in ladyfinger-lined pan. Top with layer of ladyfingers, then remaining chocolate filling. Pipe or spread remaining whipped cream mixture over filling. Sprinkle with grated semisweet chocolate. Refrigerate until firm, at least 3 hours. Remove pan sides from cake and serve. Yield: 12 servings.
Note: Cake can be made 1 day ahead (cover and keep refrigerated).

Rabbit Cake
Submitted by: Wolfmama
Cake:
2 cups all-purpose flour
1/2 cup shortening
1 1/2 cups sugar
1 cup milk
3 1/2 teaspoons baking powder
1 1/4 teaspoons vanilla
1 teaspoon salt
3 eggs
Cream Cheese Frosting
(see how to make it below)
1 3-ounce package cream cheese, softened
dash salt
1 tablespoon milk
2 1/2 cups confectioners' sugar
1 teaspoon vanilla

Preheat the oven to 350°F. Grease and flour the cake pans (rub bottom of pan with butter or shortening, then sprinkle flour in the pan; tap the pan until flour spreads and covers pan bottom) Sift the flour, sugar, baking powder, and salt into the electric mixer bowl. Add the shortening, milk, vanilla, and eggs. Mix on low speed for one minute. Scrape the sides of the bowl, then turn mixer to high speed. Beat for 3 minutes. Pour into pans and bake for 30 to 35 minutes, or until a wooden pick inserted in the cake center comes out clean (not sticky!). Cool in pans for 10 minutes, then turn cake layers onto a wire rack. Cut the cooled cake. One layer is left intact, and the other is cut to form the bunny's ears and bow tie. Spread the frosting between the head, ear, and bow tie pieces, then over top and sides. Add jelly beans for the bunny's eyes, strips of licorice for whiskers. Cover the cake with Cream Cheese Frosting or coconut for a very special Easter dessert!
Cream Cheese Frosting:
Place the cream cheese, milk, vanilla, and salt in the electric mixer bowl. Mix on medium speed until well blended. Gradually add sugar, beating at medium to high speed until the frosting is smooth and will spread easily. If necessary, add more milk.

To submit your favorite recipes to be included in the Garden of Friendship Recipe Book, please email them to Barbiel
Background graphics made especially for the Recipes Committee of the Garden of Friendship by Valatine