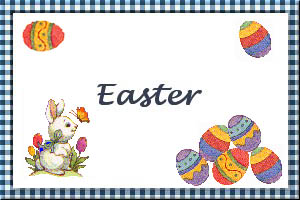 Strawberry Shortcake
Submitted by: Merribuck
1 1/2 pints strawberries, hulled and quartered lengthwise
1/4 cup granulated sugar, or to taste
1/2 cup well chilled heavy cream
3 tablespoons sour cream
1 tablespoon confectioners' sugar, or to taste
1/2 teaspoon vanilla
4 Individual short cakes
In a large bowl combine 1 pint of the strawberries and the granulated sugar and with a potato masher mash the berries gently until they release their juices, being careful not to crush them to a pulp. Add the remaining 1/2 pint of berries. Let the mixture stand at room temperature, stirring occasionally, for 1 hour. In a bowl beat the heavy cream with the sour cream and the confectioners' sugar until it holds a soft shape and beat in the vanilla. Split the biscuits horizontally with a fork, arrange the bottom halves on 4 plates, and spoon the strawberry mixture over them. Top the strawberry mixture with some of the whipped cream and arrange the biscuit tops on the cream. Serve the remaining cream separately. Yield: 4 servings.

Easter Rice Pudding
Submitted by: Dixi
10 or 12 eggs
1 1/2 cups sugar
1 teaspoon salt
1 teaspoon vanilla
1 teaspoon lemon juice
1 1/2 cups cooked rice
4 cups milk
1/2 cup melted butter
Beat eggs well. Add sugar and beat until creamy. Add vanilla, salt and lemon juice. Beat in cooked rice and melted butter then add and beat in milk. Pour ingredients into greased baking dish and bake 350°F for about 1 hour or until firm. Serves 4-6.

Easter Eggs-Coconut Cream
Submitted by: Dixi
3 lb confectioners sugar
7 oz flakes coconut
1/8 lb melted butter
6 oz evaporated milk
2 lb melted semi-sweet chocolate
1/2 block paraffin wax
wax paper
Cream sugar, coconut, butter and milk together. Shape into candy egg shape and chill. Add chilled, melted chocolate and paraffin wax in double boiler. Dip chilled eggs into chocolate and cool on wax paper.
Note: Chocolate is very hot - not suggested for preparing by young children.

To submit your favorite recipes to be included in the Garden of Friendship Recipe Book, please email them to Barbiel
Background graphics made especially for the Recipes Committee of the Garden of Friendship by Valatine