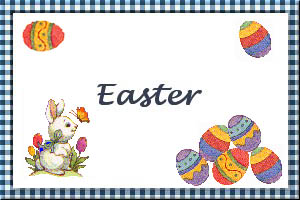 Pineapple Crisp
Submitted by: LadyLynda
1 golden pineapple, peeled, cut in half, cored, and
sliced into half moons
1/3 cup dark rum
1 cup sliced almonds
3 tablespoons light brown sugar
1/4 teaspoon cinnamon
pinch ground ginger
3 tablespoons flour
3 tablespoons butter
Cook and caramelize pineapples in non-stick pan until softened. Add rum and cook off alcohol. Pulse almonds, light brown sugar, cinnamon, ginger, flour, and butter in food processor. Fill 5-inch round gratin dishes with cooked pineapple and top with crisp mixture. Cook in a preheated 400°F oven until brown and bubbly on top, about 10 to 12 minutes. Yield: 6 servings.


Melting Chocolate Cake
Submitted by: JoyC
8 oz. unsalted butter
8 oz. semi-sweet chocolate
4 large egg yolks
5 large eggs
1 cup sugar
1 cup all purpose flour
Preheat oven to 500°F. Generously butter and flour six 6 oz. metal molds. Melt chocolate and butter (together). Whisk yolks, eggs, and sugar until tripled in volume. Whisk chocolate mixture into egg mixture. When all ingredients are well blended, whisk in flour until there are no lumps. Pour batter into molds, filling to 1/4" from top. Bake 7 minutes. Unmold and serve immediately. Makes one cake. Serves 6-8.

Irish Coffee Torte
Submitted by: JoyC
2 cups unsalted butter
1 cup sugar
3/4 cup strong hot coffee
1/4 cup Irish Cream liquor
16 ounces semi-sweet dark chocolate
6 eggs (room temperature)
6 egg yolks (room temperature)
Position rack in centre of oven and preheat to 325°F. Generously butter 8" springform pan and line bottom with parchment or waxed paper. Butter and flour the paper. Melt butter with sugar, coffee and liquor in heavy 3-quart saucepan over med-low heat, stirring until sugar dissolves. Add chocolate and stir until smooth. Remove from heat. With electric mixer, whisk eggs and yolks in a large bowl until triple in volume and form ribbons when lifted. Whisk into chocolate mixture. Pour batter into prepared pan. Place pan on heavy baking sheet. Bake until edges puff and crack slightly, but center is not completely set (about 1 hour). Do not overbake (cake will set as it cools). Transfer to rack and cool. Cover and refrigerate overnight.Run small sharp knife around cake pan sides to loosen. Carefully release sides. Place on platter and serve in small portions. Servings: 10.

To submit your favorite recipes to be included in the Garden of Friendship Recipe Book, please email them to Barbiel
Background graphics made especially for the Recipes Committee of the Garden of Friendship by Valatine