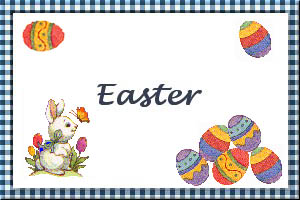 Nut Cake
Submitted by: Vadi
2 cups whole-wheat flour
1 cup Sucanat, or dark brown sugar
1/2 cup wheat germ
2 tablespoons lecithin granules
4 tablespoons poppy seeds
1 egg
1 cup buttermilk
1/4 cup canola oil
1 teaspoon baking powder
1 teaspoon baking soda
1/2 teaspoon sea salt
1/2 cup walnuts
1/4 cup natural sesame seeds
Preheat oven to 350°F. Combine the dry ingredients then add the egg, milk and oil. Stir until just moist. Pour into greased square pan. Bake for 50 minutes or until toothpick comes out clean.

Nectarine-Lemon Pie
Submitted by: BettyG
1 1/4 cups sugar
1/3 cup cornstarch
1/4 teaspoon salt
1 1/2 cups hot water
2 tablespoons butter
3 egg yolks beaten
1 teaspoon grated lemon peel
1/3 cup lemon juice
2 cups thinly sliced nectarines
1 baked – 9" pastry shell
Mallow Meringue (see below)
Blend sugar, cornstarch and salt in saucepan. Stir in hot water and add butter. Cook over medium heat stirring constantly until mixture boils and thickens. Temper egg yolks with a small amount of hot water, then blend into mixture in saucepan. Cook and stir for 2 to 3 minutes – do not boil. Remove from heat and stir in the lemon juice and peel. Fold in the sliced nectarines and turn into baked pastry shell. Top with Mallow Meringue (see below) and spread evenly over the filling and to the edge of pastry. Bake at 450°F 1 to 2 minutes until top is slightly browned. Cool thoroughtly before cutting. Decorate top with a few slices of nectarines if desired.
Mallow Meringue:
Beat 3 egg whites and a few grains of salt until stiff. Beat in 1 cup marshmallow cream, a heaping teaspoon at a time. Continue to beat until mixture forms peaks that curve over slightly. Fold in 1 teaspoon Vanilla extract.

Cross Cake
Submitted by: BettyG
1 cup butter
1 1/2 cups sugar
4 eggs
1 teaspoon Vanilla extract
1/2 teaspoon salt
4 cups sifted flour
4 teaspoons baking powder
1 1/3 cups milk
Basic Butter Cream Frosting (see below)
Beat butter until softened, gradually add sugar and cream until fluffy. Add eggs one at a time beating thoroughly after each egg. Add Vanilla extract and salt and continue to beat until smooth. Mix flour with baking powder and add to creamy mixture alternating with the milk. Turn into greased 13x9 inch pan. Bake at 350°F for about 45 minutes or until the top springs back when touched. Cool in pan for 5 minutes, then turn out onto rack and cool completely. Cut out 3-inch squares from the top corners of the cake. Cut out 6x2 inch rectangles from the two lower sections of the cake, leaving the cake in the shape of a cross. Frost and decorate as desired.
Basic Butter Cream Frosting:
6 tablespoons butter or margarine
1 1/2 teaspoons Vanilla extract
3 cups confectioners' sugar
1 1/2 tablespoons milk or cream
Cream butter with vanilla and add confectioners' sugar gradually beating thoroughly after each addition. Stir in milk and beat until frosting is of spreading consistenly. Makes about 2 cups.
Frosting Variations:
Lemon Butter Frosting: Follow the basic recipe but substitute lemon juice for milk and add 1 1/2 teaspoons of grated lemon peel.
Orange Butter Frosting: Follow the recipe but substitute 1 1/2 teaspoons grated orange peel and 1 1/2 to 2 1/2 tablespoons orange juice for the milk.

To submit your favorite recipes to be included in the Garden of Friendship Recipe Book, please email them to Barbiel
Background graphics made especially for the Recipes Committee of the Garden of Friendship by Valatine