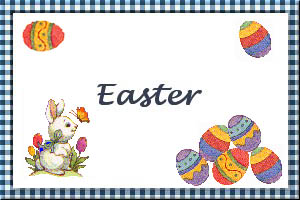 Dried Beef and Cream Cheese Dip
Submitted by: Wolfmama
2 8-oz. packages cream cheese, softened
1 5-oz. jar dried beef, finely chopped
1 clove garlic, minced
2/3 cup sour cream
2 tablespoons green onions, chopped
2/3 cup pecans, chopped
Combine first 5 ingredients together and mix well. Place in a baking dish and top with pecans. Bake at 350°F for 15 minutes. Serve warm with crackers. You can also serve this starter in a chafing dish to keep the dip warm.
Note: Use light cream cheese and light sour cream (slim way)

Baked Pancakes with Sausages
Submitted by: Barbiel
1 pound pork sausage links
1 3/4 cups all-purpose flour
4 teaspoons baking powder
5 teaspoons white sugar
1 teaspoon salt
3 eggs
1 1/2 cups milk
3 tablespoons shortening, melted
Preheat oven to 450°F (230°C). Grease a 10x15 inch jellyroll pan. Place sausages in a large, deep skillet. Cook over medium high heat until evenly brown. Drain and set aside. Sift together the flour, baking powder, white sugar and salt, set aside. In a large mixing bowl, beat eggs until light and fluffy. Add milk and shortening; mix well. Gradually stir in dry ingredients until smooth. Pour the batter into the prepared jelly roll pan. Arrange sausages on top of the batter. Bake for 15 minutes, In the preheated oven, or until pancakes are cooked through. Cut into 10 pieces and serve hot with butter and syrup. Makes 1 pan.

Eggplant Tomato Salad
Submitted by: Barbiel
1 green bell pepper
1 large red bell pepper
7 tomatoes
1 eggplant
4 cloves crushed garlic
1/4 cup extra virgin olive oil
2 tablespoons tomato paste
1/2 teaspoon salt
1/2 teaspoon ground black pepper
1/2 teaspoon cayenne pepper
Roast peppers on stove burners, or under oven broiler until skin turns evenly black. Immediately place in a plastic bag and let cool. Prepare the tomatoes by cutting an X on the bottom of each and boil in water for 1 minute, plunge into a cold water bath and let cool. Cut the eggplant into small strips and saute in oil until eggplant begins to brown (about 6 to 8 minutes). Once the eggplant is soft, add garlic. Rinse the peppers under cold water and remove the burnt skin (just the ash). Open the peppers and remove seeds. Cut into small strips and add to eggplant. Peel cooled tomatoes, chop and add to eggplant mixture. Add tomato paste, salt, pepper and cayenne. Bring to boil, reduce heat and simmer for 30 minutes. Serves 4-6.

To submit your favorite recipes to be included in the Garden of Friendship Recipe Book, please email them to Barbiel
Background graphics made especially for the Recipes Committee of the Garden of Friendship by Valatine