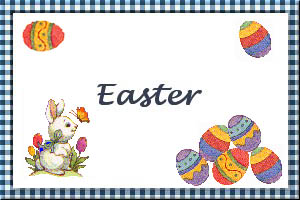 Lobster Bisque
Submitted by: Lady Lynda
2 tablespoons unsalted butter
12 shallots, thinly sliced
12 mushrooms, thinly sliced
1 cup Brandy
1 cup Madeira
6 cups lobster stock
Beurre Manie:
1 tablespoon softened, unsalted butter
2 tablespoons flour
1 1/2 cups heavy cream
1/4 teaspoon fresh lemon juice
dash of hot pepper sauce
Melt butter in a large stockpot over medium-high heat. Saute shallots until golden, about 3 minutes. Add mushrooms and cook over high heat until slightly browned, about 2 additional minutes. Remove from heat and add Brandy and Madeira reserving 1/4 cup of each for final seasoning. Cook over high heat until liquid is reduced by half. Add lobster stock and return to a boil. Reduce to a simmer and cook, uncovered, 15 to 30 minutes, depending on the strength of your stock (weaker stocks need to cook longer to concentrate their flavors). Occasionally skim and discard foam that rises to the top.
Make Beurre Manie by mixing butter and flour with your fingers to form a smooth paste. Press onto ends of a whisk. When broth has a strong, almost salty, lobster flavor, add cream and bring it back to a boil, skimming foam occasionally. Then whisk in Beurre Manie until dissolved. Cook an additional 5 minutes over high heat, whisking occasionally. Strain through a fine sieve, pressing with the back of a ladle to extract all juices. Season with lemon juice, reserved Brandy and Madeira, and hot pepper sauce and serve immediately.

Golden Lamb Salad
Submitted by: Merribuck
butter Crunch lettuce leaves
one scoop large curd cottage cheese
Celery Seed Dressing (recipe below)
Place lettuce leaves on an attractive plate. Using an ice cream scoop, place one scoop of large curd cottage seed in the center (if you like, you can shape the scoop into an egg shape). Drizzle with Celery Seed Dressing and serve.
Celery Seed Dressing:
1 teaspoon dry mustard
1 teaspoon salt
1/2 teaspoon paprika
1/2 cup honey
1 cup vegetable oil
1/4 cup vinegar (I use champagne)
1 teaspoon grated onion
2 to 3 teaspoons celery seed
Mix dry ingredients in mixing bowl. Add honey and blend well. Add oil and vinegar a little at a time, alternating, beating or briskly whisking between each addition. Add grated onion and celery seed. Makes about 1 2/3 cups of honey celery seed dressing.

Spinach Quiche
Submitted by: Praying Bear
1/2 cup butter
1 cup milk
4 eggs
1 tablespoon chopped garlic
1 cup chopped onion
salt and pepper and nutmeg (optional) to taste
10 oz package frozen spinach, thawed
1/2 cup shredded Mozarella cheese
1 cup shredded Cheddar cheese
9 inch pie crust
Preheat oven to 375°F. In a medium sauce pan, melt butter over medium heat. Saute onion and garlic until onion is browned. Stir in spinach, Mozarella cheese, half of the Cheddar cheese and mix. Separately, mix eggs and milk. Combine with spinach mixture. Add salt and pepper (note, I like a bit of nutmeg, too). Pour combined mixture into pie crust. Bake 15 minutes. Sprinkle on remaining cheese. Bake another 35 minutes until a toothpick can be removed smoothly. Let stand 10 min before serving.

To submit your favorite recipes to be included in the Garden of Friendship Recipe Book, please email them to Barbiel
Background graphics made especially for the Recipes Committee of the Garden of Friendship by Valatine