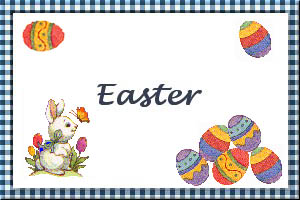 Spinach-Berry Salad with a Toasted-Pine-Nut Vinaigrette
Submitted by: Barbiel
1 5-ounce package baby spinach leaves
2 tablespoons orange juice
1 teaspoon balsamic vinegar
1 teaspoon Dijon mustard
3 tablespoons extra-virgin Olive oil
salt and freshly ground pepper
3 tablespoons pine nuts
2 tablespoons dried sweet cranberries
Carefully rinse and dry the spinach then place in a serving bowl. In a small bowl, whisk together the orange juice, vinegar, mustard and Olive oil. Season with salt and pepper. Toast the pine nuts in a small nonstick skillet until golden. Remove the pan from heat, pour the dressing mixture into the hot pan with pine nuts and swirl to mix. Immediately pour the hot mixture over spinach leaves. Add cranberries and toss. Serves 4-6.

Bacon Spinach Salad
Submitted by: De S
5 cups torn spinach leaves
1 cup sliced mushrooms (fresh)
1/2 cup sliced red onion
4 slices bacon, cooked, drained, and crumbled
2 hard boiled eggs, quarted
1/2 cup Catalina Dressing (Recipe below)
Toss all ingredients except dressing in a bowl. Add dressing, mix lightly. Serve immediatley.
Catalina Dressing:
1/2 cup ketchup
1/2 cup sugar
1/2 cup red wine vinegar
1/2 cup onions, grated
1 teaspoon paprika
1/2 teaspoon Worcestershire sauce
1 cup salad oil
salt and pepper to taste
Add the ketchup, sugar, vinegar, onion, paprika and Worcestershire to a food processor bowl. Pulse until blended. With the processor running, slowly add the oil. Check the seasonings. Cover and refrigerate until needed. Serves 4.

Cast Iron Home Fries
Submitted by: Merribuck
2 pounds new red potatoes, cooked until tender and halved
1 spanish onion, peeled and cut into 1/4-inch thick slices
1 red bell pepper
1 yellow bell pepper
2 jalapeno Chiles
vegetable oil
salt and freshly ground pepper
2 tablespoons butter
Heat grill to high. Brush potatoes halves, onion slices, peppers and Chiles with oil and season with salt and pepper, to taste. Grill potatoes and onions for 2 to 3 minutes per side or until just cooked through and slightly charred. Remove from heat, cut each potato half in half again, and finely chop the onions. Grill peppers and Chiles until charred on all sides. Remove from the grill, place in a bowl, cover, and let steam for 5 minutes. Remove skin and finely dice. Melt butter in a 9-inch cast iron skillet on the grates of the grill. Add the potatoes, onions, peppers and Chiles all in 1 layer and pack down. Cook until crisp and nicely browned.

To submit your favorite recipes to be included in the Garden of Friendship Recipe Book, please email them to Barbiel
Background graphics made especially for the Recipes Committee of the Garden of Friendship by Valatine