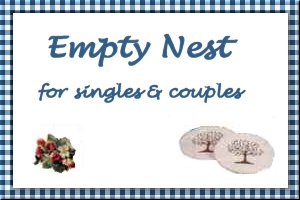 Barbecued Beef Ribs
Submitted by: Jezebel Jen
3 pounds beef ribs from the loin
(about 7 meaty ribs)
1 large garlic clove, minced
1 tablespoon vegetable oil
1/3 cup ketchup
2 tablespoons Worcestershire sauce
1 teaspoon curry powder
pepper to taste
Prepare grill. On a steamer rack set over simmering water steam beef ribs, covered, 20 minutes. While ribs are steaming, in a small saucepan cook garlic in oil over moderately low heat, stirring, until golden. Stir in ketchup, Worcestershire sauce, and curry powder and simmer, stirring, until thickened slightly, about 1 minute. Transfer ribs to a large plate and sprinkle with salt and pepper to taste. Grill ribs on a rack set 5 to 6 inches over glowing coals, meat sides down, until golden, 2 to 3 minutes. Grill ribs on edges until golden, about 2 minutes on each edge, and grill, bone sides down, until golden, about 3 minutes. Brush ribs with barbecue sauce and grill, continuing to baste, until barely charred, about 1 minute on each side. Season with pepper. Serves 2.

Filet Mignon with Shallots and Cognac
Submitted by: Barbiel
two 6-ounce Filet Mignon steaks
(about 1 1/4 inches thick)
1/4 cup Cognac
1 tablespoon unsalted butter
1 tablespoon vegetable oil
1/2 teaspoon coarsely ground black pepper
2 large shallots, minced
1/4 cup beef stock or canned broth
Sprinkle the steaks with 1 tablespoon of the Cognac and let stand at room temperature for 45 minutes. In a heavy medium skillet, melt 1/2 tablespoon of the Butter in 1/2 tablespoon of the oil. Rub the steaks on both sides with the pepper. When the skillet is very hot, add the steaks, cover partially, and cook over high heat until a crust forms on the bottom, about 2 minutes. Turn the steaks over and cook, partially covered, until nicely crusted on the other side, about 2 minutes. Continue cooking over moderate heat, turning once, for about 2 minutes per side for medium-rare. Transfer the steaks to a plate and keep warm. Serves 2.

Pepper Steak
Submitted by: Barbiel
1 teaspoon Shao-Hsing wine or dry sherry
1/2 teaspoon ginger juice
1 teaspoon cornstarch
pinch of freshly ground white pepper
1/4 pound trimmed London broil
(thinly sliced against the grain)
In a medium bowl, combine the wine, ginger juice, cornstarch and white pepper. Add the beef and toss well. Set aside to marinate for 20 minutes. Prepare the Sauce (combine all of ingredients below in a small bowl)
Sauce:
1/4 cup chicken stock
1 tablespoon oyster sauce
2 teaspoons Shao-Hsing wine or dry sherry
2 teaspoons cornstarch
3/4 teaspoon dark soy sauce
1/2 teaspoon sugar
1/4 teaspoon Asian sesame oil
pinch of freshly ground white pepper
2 teaspoons peanut oil
1 teaspoon minced fresh ginger
2 medium green bell peppers, thinly sliced lengthwise
2 tablespoons chicken stock
1 1/2 tablespoons fermented black beans (see explanation below), rinsed
1 teaspoon minced garlic
Pepper Steak: Set a wok or large skillet over high heat for 30 seconds. Add 1 teaspoon of the peanut oil and stir to coat the wok. When a wisp of white smoke appears, add the minced ginger and stir-fry for 10 seconds. Add the peppers and stir-fry for 45 seconds. Add 1 tablespoon of the stock and stir-fry until the peppers turn bright green, about 2 minutes. Transfer the peppers to a plate. Return the wok to the burner and add the remaining 1 teaspoon peanut oil. Stir to coat the wok. When a wisp of white smoke appears, add the black beans and garlic and stir-fry until fragrant, about 45 seconds. Add the beef and the marinade; spread the meat in an even layer and let cook undisturbed for 30 seconds. Turn the beef, add the remaining 1 tablespoon of stock and stir well. Return the peppers to the wok and stir-fry for 1 minute. Make a well in the center of the wok, pushing everything up the sides slightly; stir the sauce and pour it in. Stir until the sauce boils and thickens, about 1 minute. Add a pinch of salt and serve hot. Makes 2 servings.
Note: Fermented black beans are a traditional Chinese seasoning made by fermenting cooked black-skinned soybeans with brine and ginger, orange peel or Chinese five-spice powder. They are sold in Asian food shops and well-stocked food stores. Those with ginger are considered to have a finer flavor. Store at room temperature in an airtight container.

To submit your favorite recipes to be included in the Garden of Friendship Recipe Book, please email them to Barbiel
Background graphics made especially for the Recipes Committee of the Garden of Friendship by Valatine