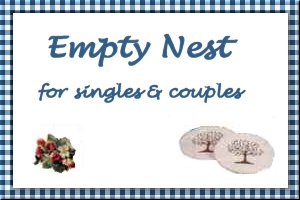 Apple and Cinnamon Oatmeal Pancakes
Submitted by: Jezebel Jen
1 1/4 cup buttermilk
2/3 cup quick-cooking rolled oats (not instant)
1 large egg, beaten lightly
2 tablespoons firmly packed light brown sugar
2/3 cup firmly packed, grated, cored, peeled, Granny Smith apple, excess juice squeezed out
6 tablespoons all-purpose flour
6 tablespoons whole wheat flour
1 teaspoon baking soda
1/2 teaspoon salt
1 teaspoon cinnamon
2 tablespoons vegetable oil
(plus additional for brushing the griddle)
maple syrup as an accompainment
In a bowl whisk together 1 cup of the buttermilk and the oats and let the mixture stand for 15 minutes. In a large bowl whisk together the egg, the brown sugar, and the apple. Stir in the flours, the baking soda, the salt, the cinnamon, 2 tablespoons of the oil, the oats mixture, and the remaining 1/4 cup buttermilk and combine the batter well. Heat a griddle over moderate heat until it is hot enough to make drops of water scatter over its surface, brush it with the additional oil, and drop the batter by half-filled 1/4-cup measures onto it. Cook the pancakes for 1 to 2 minutes on each side, or until they are golden and cooked through. Serve the pancakes with syrup. Makes twelve-4-inc pancakes, serving 2.
Note: Can be prepared in 45 minutes or less.

Breakfast Potatoes
Submitted by: Barbiel
2 medium baking potatoes
1 tablespoon canola oil
1/2 onion, chopped
1/2 green pepper, chopped
50 g mushrooms, sliced (1/4 cup)
1/4 teaspoon salt
1/4 teaspoon paprika powder
1/2 chopped tomato
Scrub potatoes well and chop into 1-inch (3 cm) pieces. Boil potatoes for 5 minutes, until just tender and drain. Heat oil in a heavy, non-stick skillet. Add onions and cook for about 2 minutes, until they just start to turn brown. Add green peppers and mushrooms, and continue to cook for a couple of minutes, stirring the pan occasionally. Add drained potatoes and cook over medium heat until potatoes are crispy and brown. Sprinkle with paprika and salt and pepper to taste. Add chopped tomato if desired and stir to blend and warm the tomatoes. Serve with toast and fruit. Serves 2.

Spicy Omelet
Submitted by: Barbiel
1/4 cups cooked ground ham
1/8 cup sliced green onions
1/4 cup chopped green bell peppers
1 1/4cups shredded cheddar cheese
two 5-inch flour tortillas
1 egg, beaten
1/4 cups light cream or milk
1/4 tablespoon all-purpose flour
salt to taste
1/8 teaspoon garlic powder
dash Tabasco sauce
fresh parsley to garnish
Grease a 12x17-inch baking pan. In a medium-sized bowl, combine the ham, onions, and bell peppers. Place 1/3 cup of the mixture and 1 tablespoon of the cheese on the edge of each tortilla and roll up. Arrange the tortillas seam side down in the prepared pan. In a separate bowl, mix together the egg, cream, flour, salt, garlic powder, and Tabasco sauce and pour the mixture over the tortillas. Cover and refrigerate for several hours or overnight. Preheat oven to 350° F. Bake the tortillas, uncovered, for 45-50 minutes. Sprinkle with the remaining cheese and bake for 3 minutes more, or until the cheese is melted. Let stand for 10 minutes before serving. Serve with bowls of sour cream. Garnish with parsley. Makes 2 servings.

To submit your favorite recipes to be included in the Garden of Friendship Recipe Book, please email them to Barbiel
Background graphics made especially for the Recipes Committee of the Garden of Friendship by Valatine