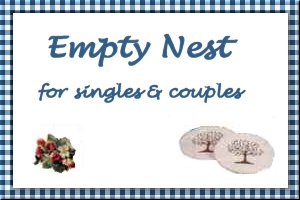 Minute Breakfast
Submitted by: Barbiel
2 cups (250 ml) strawberry yogurt
1 tablespoon lemon juice
1/2 cup chopped dates
sugar, if desired
Into a bowl, mix together strawberry yogurt, sugar and lemon juice; leave to rest for 15 minutes. Thoroughly mix in chopped dates. Serve cold. Serves 2.
Note: You may use honey or maple instead of sugar.

Sausage-Cheese Breakfast
Submitted by: Barbiel
3 (1-inch / 2.5 cm thick) slices French bread
4 breakfast or 3 Italian sausages
1 small onion, finely chopped
1 cup grated Monterey Jack or Cheddar cheese
1/4 cup grated Parmesan cheese
3 eggs
1 cup milk
1 tablespoon parsley
1 tablespoon Dijon mustard
pepper to taste
Grease a 13 x 9 x 2-inch [33 x 23 x 5 cm] pan; line with bread slices. Squeeze sausage meat out of casings and cook, crumbling with onion in frypan until browned. Remove sausage and onion with a slotted spoon; spread over bread. Top with Monterey Jack or Cheddar cheese and Parmesan cheese. Beat together eggs, milk, parsley, mustard and pepper. Pour over bread and cheeses. Cover and chill overnight. Preheat oven to 350°F (180°C). Bake, covered with foil, for 30 minutes. Remove foil and bake for 15 to 25 minutes more, until puffy and browned. Let stand 10 minutes before cutting. Serves 2.

Gotta Run
Submitted by: Barbiel
1/2 cup (125 ml) 100% bran cereals
1 cup (250 ml) fresh strawberries, sliced
1 cup (250 ml) skim milk
1 cup (250 ml) plain 2% yogurt
1 tablespoon pure honey (or mapple)
some cinammon powder (optional)
Combine all ingredients into a blender. Blend for 1 to 2 minutes, until smooth. Serve immediately. Makes 2 servings.
Note: This is a very healthy breakast, easy and quickly to be done.

To submit your favorite recipes to be included in the Garden of Friendship Recipe Book, please email them to Barbiel
Background graphics made especially for the Recipes Committee of the Garden of Friendship by Valatine