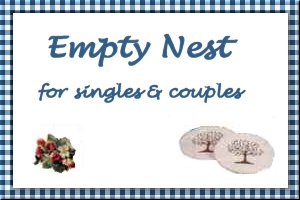 Apple Breakfast Bar
Submitted by: Lady Seanna
1/2 cup whole wheat flour
1/2 cup all-purpose flour
1/3 cup packed brown sugar
1/4 cup dried apricots, chopped
1/4 cup dried prunes, chopped
1/4 cup raisins
1/8 cup wheat bran
1/2 teaspoon baking powder
1/4 teaspoon cinnamon
1/4 teaspoon salt
1/8 teaspoon nutmeg
1/8 teaspoon baking soda
1/2 apple, grated
1/2 cup yogurt, plain, low-fat
1/8 cup vegetable oil
1 egg
In bowl, mix whole wheat and all-purpose flours, sugar, apricots, prunes, raisins, bran, baking powder, connamon, salt, nutmeg, baking soda and apple. Set aside. Whisk together yhogurt, oil and egg. Stir into dry ingredients just until combined. Spread in greased 9-inch square cake pan. Bake in 350°F (180°C) oven for 35-40 minutes or until cake tester inserted in centre comes out clean. Let cool in pan on rack. Cut into bars. Makes10 bars.
Note: Bars can be stored in airtight container for up to 3 days, or individually wrapped and frozen for up to 1 month.

Baked Cheddar Toast
Submitted by: Lady Seanna
1/2 cup heavy or whipping cream
1/2 cup cheddar cheese, shredded
1/4 teaspoon nutmeg
1/8 teaspoon white pepper
2 each eggs, large, well beaten
6 each bread slices, white

In the top of a double boiler, combine the cream, cheddar, white pepper, and nutmeg. Stir over hot water until the cheese melts and the mixture is well blended. Remove from the heat and cool to lukewarm. Generously butter a large baking sheet and set aside. Cut the bread slices diagonally and dip each triangle into the cheddar mixture. Place 1/2-inch apart on the baking sheet and bake until browned and bubbly, about 15 minutes. Serve hot.

Makes 2-3 servings.

Banana Sour Cream Waffles


Submitted by: Lady Seanna
1/2 cup flour
1/4 tablespoon sugar
1/2 teaspoon baking powder
1/8 teaspoon soda
1/8 teaspoon salt
1 egg, separated
1/2 cup Sour cream
1/8 cup milk
1/8 cup butter, melted
1/2 big banana (or two small), mashed

Sift together dry ingredients. Set aside. Mix together beaten egg yolk, Sour cream, milk, butter and banana. Add to flour mixture, mixing well. Fold in whipped egg white, and pour into oiled waffle iron or oiled pan. Cook each side until brown. Makes 2 servings.

To submit your favorite recipes to be included in the Garden of Friendship Recipe Book, please email them to Barbiel
Background graphics made especially for the Recipes Committee of the Garden of Friendship by Valatine