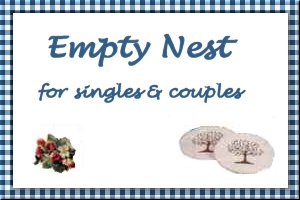 Yoda Soda
Submitted by: Jezebel Jen
3 limes
3 tablespoons sugar, or more to taste
1 cup sparkling water
1 scoop lime sherbet or sorbet
Place 1 lime on the cutting board and cut it in half. Squeeze the juice from each half into a measuring cup. Repeat with the remaining limes until you have 1/4 cup juice. Put the lime juice and 3 tablespoons sugar in a small pitcher. Stir with a wooden spoon until the sugar dissolves. Add the sparkling water and stir until mixed. Taste and add more sugar, if desired. Using an ice cream scoop, scoop up the sherbet and drop it into a tall glass. Pour in the lime water. Serve immediately. Makes 1 serving.
Variation: You can substitute rainbow sherbet or lemon sorbet for the lime sherbet.

Eggnog
Submitted by: Jezebel Jen
1 whole egg
1 tablespoon superfine sugar
pinch salt
1/4 teaspoon vanilla
1 cup milk
nutmeg
Beat the egg with the sugar and salt and pour into a 10-ounce highball glass. Add vanilla and milk and stir to mix. Grate a little nutmeg on top. Serves 1.
Note: If there is a problem with eggs in your region, do not prepare this recipe.

Pineapple Limeade
Submitted by: Sandi
1 tablespoon sugar
1/2 cup pineapple juice
1 1/2 tablespoons lime juice
1/2 cup club soda
ice cubes

Mix all ingredients except club soda; refrigerate until well chilled. Just before serving, stir in the club soda. Serve in a highball or collins glass over ice cubes. Garnish with a slice of lime. Serves 1-2.

To submit your favorite recipes to be included in the Garden of Friendship Recipe Book, please email them to Barbiel
Background graphics made especially for the Recipes Committee of the Garden of Friendship by Valatine