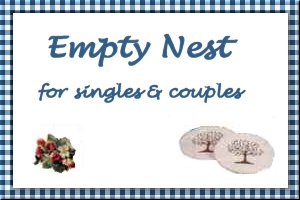 Frappucino
Submitted by: Barbiel
3/4 cup cold double-strength coffee
1 cup milk
2 cups ice cubes
3 tablespoons sugar
Put all ingredients into a blender. Mix on high until smooth. Makes 2 glasses.

Orange Cream
(non Alcohol or with Alcohol)
Submitted by: Barbiel
2 cups fresh orange juice
1 1/2 cinnamon sticks
1/2 tablespoon pure vanilla extract
1/2 pint vanilla ice cream or ice milk
Over medium high heat, In a saucepan combine the orange juice, cinnamon sticks and vanilla Bring to a boil and simmer 10 minutes. Remove cinnamon sticks. Stir in the ice cream. Cook over low heat stirring constantly until heated through. Do not boil. Makes 2 servings.
Note: If you want the alcohol version add 1/2 oz of Cointreau or other orange liquer to each glass just before serving.

Raisin Bran Beverage
Submitted by: Barbiel
1 cup Raisin Bran cereal
8 ounces unsweetened applesauce
1/2 cup skim milk
1/4 teaspoon cinnamon
Put everything in the blender and blend to your desired smoothness. Pour into a mug and microwave on high for 45-60 seconds. Serves 2.

To submit your favorite recipes to be included in the Garden of Friendship Recipe Book, please email them to Barbiel
Background graphics made especially for the Recipes Committee of the Garden of Friendship by Valatine