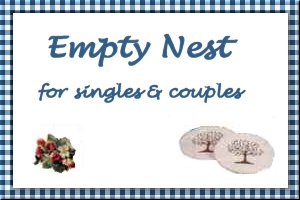 Angel Pudding
Submitted by: Angelsgifts
1 (10 inch) angel food cake, cut in cubes
6 cups cold milk
1 (6 serving) package instant chocolate pudding mix
1 (6 serving) package instant vanilla pudding mix
5 (2.1 ounce) bars chocolate-covered crispy peanut
butter flavored candy (ie: Butterfinger), crushed
Place half of cake cubes in the bottom of a 9x13 inch dish. Prepare chocolate and vanilla puddings with cold milk according to package directions. Spread prepared chocolate pudding over cake cubes in dish. Top with half the crushed candy. Distribute remaining cake cubes over candy and top with vanilla pudding and remaining candy. Chill until serving.

Neiman Marcus $250 Cookies
Submitted by: Angelsgifts
2 cups butter
1 teaspoon salt
2 cups sugar
2 teaspoons baking powder
2 cups brown sugar
2 teaspoons baking soda
4 eggs
24 ounces chocolate chips
2 teaspoons vanilla
8 ounces Hershey Bars, grated
4 cups flour
3 cups nuts, Chopped
5 cups blended oatmeal
(see Note below)
Cream butter and both sugars. Add eggs and vanilla. Mix together with flour, oatmeal, salt, baking powder, and baking soda. Add chips, candy and nuts. Roll into balls and place two (2) inches apart on a cookie sheet. Bake for six (6) minutes at 375°F.
Note: Blended Oatmeal - Measure and blend in a blender to a fine powder.

Walnut Semolina Cake
Submitted by: Angelsgifts
3 cups dry ready-to-cook wheat or rice cereal
(farina) or semolina
1 cup sugar
4 cups skim milk
1 teaspoon rose water
1/4 cup ground walnuts (about 1 1/4 ounces)
Mix the cereal, sugar, and milk in a large saucepan and bring to a slow boil over medium heat, stirring constantly. After about 5 minutes, when the cereal has begun to thicken, stir in the rose water. Pour the dessert into a 1-quart casserole dish and spread out evenly with a wet spatula. Sprinkle with the ground nuts and allow to cool. Once the dessert has set, cut into diamonds and serve.
Note: This recipe makes a thick cake. For a softer texture, add 1 cup of water along wtih the milk.
You can refrigerate the leftovers, tightly covered, for 7 to 10 days. They can be lightly toasted, if desired.

To submit your favorite recipes to be included in the Garden of Friendship Recipe Book, please email them to Barbiel
Background graphics made especially for the Recipes Committee of the Garden of Friendship by Valatine