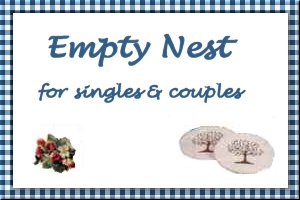 Butterscotch Haystacks
Submitted by: Vadi
1 2/3 (11-oz. package) cups Butterscotch Flavored Morsels
3/4 cup creamy peanut butter
8 1/2 2 cans (5-oz. each) ounces chow mein noodles
7 ounces miniature marshmallows
Line trays with waxed paper. Microwave chips in large, microwave-safe bowl on medium-high (70%) power for 1 minute; stir. Microwave at additional 10- to 20-second intervals, stirring until smooth. Stir in peanut butter until well-blended. Add chow mein noodles and marshmallows. Toss until all ingredients are coated. Drop by rounded tablespoon onto prepared trays. Refrigerate until ready to serve.
Double Boiler Method:
Melt morsels over hot (not boiling) water; stir until smooth. Remove from heat; stir in peanut butter. Transfer to large bowl. Add chow mein noodles and marshmallows. Proceed as above.

Fool-Proof Chocolate
Submitted by: Vadi
1 (16 oz.) package powdered sugar
1 (11 oz.) package chocolate wafer cookies
6 tablespoons Baking Cocoa
1 (6 oz.) can frozen orange juice concentrate
1/2 (1 stick) cup butter or margarine
1 (12 oz.) package NESTLÉ® TREASURES® Chocolate Crème
50 paper candy liners (optional)
Combine powdered sugar, cookie crumbs and 2 tablespoons cocoa in large bowl. Stir in orange juice concentrate and butter until combined. Stir in Nestlé Treasures. Roll dough into 1 1/4-inch balls. Roll in remaining cocoa; place in candy liners. Store at room temperature.

Pumpkin Cake Roll with Cream Cheese Filling
Submitted by: Vadi
1/4 cup powdered sugar (to sprinkle on towel)
3/4 cup all-purpose flour
1/2 teaspoon baking powder
1/2 teaspoon baking soda
1/2 teaspoon ground cinnamon
1/2 teaspoon ground cloves
1/4 teaspoon salt
3 large eggs
1 cup granulated sugar
2/3 cup 100% Pure Pumpkin
1 cup walnuts (optional)
1 (8 oz.) package Cream cheese
1 cup powdered sugar
6 tablespoons butter or margarine
1 teaspoon Vanilla extract
1/4 cup powdered sugar (optional)
Preheat oven to 375°F. Grease 15 x 10-inch jelly-roll pan; line with wax paper. Grease and flour paper. Sprinkle towel with powdered sugar. Combine flour, baking powder, baking soda, cinnamon, cloves and salt in small bowl. Beat eggs and sugar in large mixer bowl until thick. Beat in pumpkin. Stir in flour mixture. Spread evenly into prepared pan. Sprinkle with nuts. Bake for 13 to 15 minutes or until top of cake springs back when touched. Immediately loosen and turn cake onto prepared towel. Carefully peel off paper. Roll up cake and towel together, starting with narrow end. Cool on wire rack. Beat Cream cheese, powdered sugar, butter and vanilla sugar in small mixer bowl until smooth. Carefully unroll cake; remove towel. Spread Cream cheese mixture over cake. Reroll cake. Wrap in plastic wrap and refrigerate at least one hour. Sprinkle with powdered sugar before serving, if desired.

To submit your favorite recipes to be included in the Garden of Friendship Recipe Book, please email them to Barbiel
Background graphics made especially for the Recipes Committee of the Garden of Friendship by Valatine