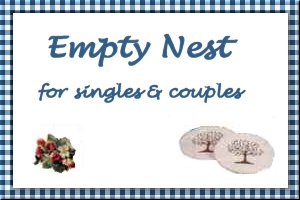 7-Up Pound Cake
Submitted by: SueW
3 cups sugar
5 eggs
3 sticks of margarine or butter, softened
3 cups flour
2 tablespoons vanilla extract
3/4 cup of 7-Up or Sprite
Mix the sugar and margarine with an electric mixer. Add eggs one at a time, beating well after each one. Add all other ingredients until thoroughly mixed. Pour into a well-greased and floured bundt pan. Cook in a preheated 325°F oven for about one hour or until done. Let set in pan for 5 minutes or so then invert onto cake plate.

Hot Fudge Sundae Cake
Submitted by: SueW
1 cup flour
1/2 teaspoon baking soda
1/2 teaspoon salt
1 cup sugar
1/4 cup cocoa
1/2 cup milk
1/4 cup margarine softened
Fudge Sauce (recipe below)
Mix flour, baking soda, salt, sugar and cocoa. Put the mixture into a greased 2 quart baking dish. Stir in water and the softened margarine. Mixture will be very thick. Smooth the top of the batter. Combine all sauce ingredients and pour over the batter. Bake at 350°F for 45-55 minutes or until the cake is firm in the center. Cake will be floating in the hot Fudge Sauce. Cool it slightly. Immediately before serving, spoon some of the sauce over each serving and top with ice cream or Cool Whip.
Fudge Sauce:
1 cup sugar
1/4 cup cocoa
1 3/4 cups boiling water
1 teaspoon Vanilla

Pumpkin Orange Cake Roll
Submitted by: SueW
powdered sugar
1 package angel food cake mix
2 1/2 teaspoons grated orange peel, divided
1 1/4 cups solid pumpkin
1/2 cup granulated sugar
1 teaspoon ground cinnamon
1 teaspoon Vanilla extract
Preheat oven to 350°F. Line 15 x 10-inch jelly-roll pan with foil (foil should extend 1 inch above edge of pan). Sprinkle towel with powdered sugar. Prepare cake mix according to package directions, adding 1 1/2 teaspoons orange peel at end of mixing time. Spread into prepared pan. Bake for 30 minutes or until top of cake springs back when touched. Immediately turn cake onto prepared towel. Carefully peel off foil. Roll up cake and towel together, starting with narrow end. Cool on wire rack. Combine pumpkin, granulated sugar, cinnamon, vanilla extract and remaining orange peel in medium bowl. Carefully unroll cake.Spread pumpkin mixture over cake. Reroll cake. Sprinkle with 1/4 cup powdered sugar. Refrigerate until ready to serve.

To submit your favorite recipes to be included in the Garden of Friendship Recipe Book, please email them to Barbiel
Background graphics made especially for the Recipes Committee of the Garden of Friendship by Valatine