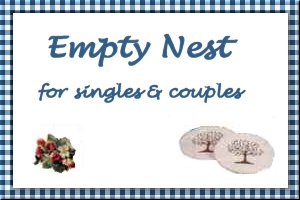 Red Mullet
Submitted by: Vadi
2 red mullet fillets, scaled and pinboned
sea salt to taste
1 lime, zested, and juiced
1 pomegranate
1 thumb-sized knob fresh ginger
extra virgin Olive oil
small basil leaves
pepper to taste
Slice the fish thinly, but not wafer thin, and put into a bowl. Add a pinch of salt and squeeze in the lime juice (tip: if you roll and press the lime, you get more juice). The acid of the lime cooks the fish, so you will see it change colour. Remove the seeds from the pomegranate by bashing the back of each 1/2. Lay the fish on a plate, and from a height sprinkle on the lime zest and scatter over the pomegranate seeds. Use a sharp grater, such as a microplane, and grate the ginger over the top. To finish, drizzle over the oil and scatter on some small basil leaves. Makes 2 servings.

Lemon-Dijon Fish
Submitted by: Ginadapooh
12 ounces orange roughy fillet
1 teaspoon lemon juice
3 tablespoons chives, freeze-dried
3 teaspoons light mayonnaise
1/2 teaspoon Dijon mustard
salt and pepper to taste
Place fillet in a baking dish coated with cooking spray; sprinkle with lemon juice. Bake at 400°F for 12 minutes. Combine chives, mayonnaise, and mustard; spread over fish. Season with salt and pepper. Bake an additional 3 minutes or until fish flakes easily when tested with a fork. Serves 2.

Fried Octopus
Submitted by: Barbiel
500 g octopus
2 eggs, beaten
1/8 cup milk
salt and pepper to taste
finely chopped parsley
Olive oil
Precook 500 g of octopus, drain and cool. Cut it up into generous chunks. Beat 2 eggs with a little milk, salt and pepper to taste, and half a bunch of very finely chopped parsley. Coat the octopus pieces in the egg mixture and shallow fry in a little Olive oil, turning them until are golden. Serves 2.

To submit your favorite recipes to be included in the Garden of Friendship Recipe Book, please email them to Barbiel
Background graphics made especially for the Recipes Committee of the Garden of Friendship by Valatine