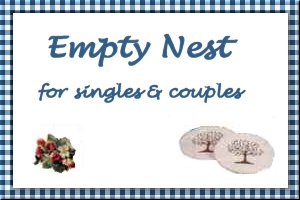 Coriander Lime Shrimp
Submitted by: Merribuck
(Recipe courtesy Gourmet Magazine)
1/2 cup fresh lime juice
1/4 orange marmalade
3 large garlic cloves, minced (mashed to a paste with 1 teaspoon salt)
1/2 cup fresh coriander sprigs, washed well, spun dry, and chopped fine
4 tablespoons Olive oil
1 tablespoon Soy sauce
salt to taste
pepper to taste
1/2 teaspoon dried hot red pepper flakes
1/2 pound large (21 to 24 per pound) shrimp
(shelled, leaving tail and first shell section intact, and deveined)
2 oranges
2 heads endive
fresh coriander sprigs, for garnish
In a measuring cup whisk together lime juice, marmalade, garlic paste, coriander, 3 tablespoons oil, soy sauce, red pepper flakes, and salt and pepper to taste and reserve 1/2 cup mixture in a small bowl or ramekin for dipping. In a large sealable plastic bag combine shrimp with remaining mixture and marinate, chilled, tossing occasionally to coat shrimp, 45 minutes. Peel oranges and slice horizontally. Wash endive leaves. Arrange orange slices and endive on a plate. Drain shrimp, discarding marinade and lightly pat dry between paper towels. In a large non-stick skillet heat 1 1/2 teaspoons oil over moderately high heat until hot but not smoking and saute 1/2 of the shrimp until golden brown and cooked through, about 1 1/2 minutes on each side. Saute remaining shrimp in remaining 1 1/2 teaspoons oil in same manner. Place shrimp atop orange and endive salad. Garnish with coriander sprigs and drizzle with reserved dipping sauce. Yield: 12 hors d'oeuvres.

Fish Fillets Stuffed with Spinach Pesto
Submitted by: Barbiel
1/2 cup packed fresh spinach leaves
1 tablespoon roasted pine nuts or walnuts
1 tablespoon grated Parmesan cheese
1/2 tablespoon Olive oil
1/2 garlic clove, minced
salt and pepper, to taste
1/2 pound fresh or frozen, thawed fish fillets
(your preference)
In a food processor or a blender, mix together spinach, pine nuts or walnuts, grated Parmesan cheese, olive oil, minced garlic, salt and pepper. Blend until smooth. Spread pesto all over fish fillets. Starting at narrow ends, roll stuffed fillets. Secure rolls with toothpicks. Grease a shallow baking dish; arrange stuffed fillets side-by-side. Bake into a preheated 425°F (220°C) oven for 10 minutes, until fish flesh can easily be broken-up with a fork. Remove toothpicks and serve. Makes 2 servings.

Marinated Smoked Herring Fillets
Submitted by: Barbiel
1 whole smoked herring
boiling water
Marinade
1 medium-size onion, sliced into rings
1 parsley sprig
1 garlic clove, minced
1 thyme sprig
1 bay leaf [to be removed before serving]
3 peppercorns
1/8 cup oil (to taste)
1/8 cup wine vinegar
Immerge smoked herrings in boiling water for 1 to 2 minutes; remove herrings from water. Cut off heads, skin and bone herrings. Mix together all marinade ingredients, except for oil and wine vinegar. Pour mixed marinade ingredients over smoked herrings; cover smoked herrings with oil and wine vinegar. Macerate smoked herrings, refrigerated, for 48 hours. Keep marinated smoked herrings refrigerated. Serves 2.

To submit your favorite recipes to be included in the Garden of Friendship Recipe Book, please email them to Barbiel
Background graphics made especially for the Recipes Committee of the Garden of Friendship by Valatine