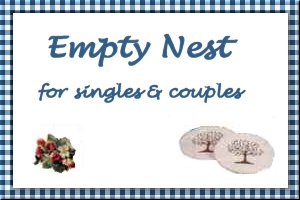 Sea Bass Barbecue
Submitted by: Molly
1 tablespoon lemon juice
1 teaspoon Olive oil
salt and pepper to taste
1 bay leaf
1 pound fresh sea bass
Preheat an outdoor grill for medium heat and lightly oil grate. In a small bowl, stir together lemon juice, Olive oil, salt, pepper and bay leaf. Rub fish with mixture inside and out. Grill the fish over medium heat for 8 to 10 minutes, flipping halfway through. Fish is done when it flakes easily with a fork. Yields: 2 servings.

Spicy Garlic and Pepper Shrimp
Submitted by: Molly
2 1/2 tablespoons vegetable oil
1/4 cup water
1 cup shredded cabbage
1 tablespoon minced garlic
8 large fresh shrimp, peeled and deveined
2 teaspoons crushed red pepper flakes
2 tablespoons sliced onion
1 tablespoon chopped fresh cilantro
1 tablespoon Soy sauce
Heat 1 tablespoon oil in a skillet over high heat. Add cabbage and 1 tablespoon water stir-fry for 30 seconds. Remove cabbage from skillet and place on a serving platter. Heat the remaining 1 1/2 tablespoons oil in the skillet over high heat. Place the garlic and shrimp in the skillet and stir until garlic is lightly browned and shrimp turns pink. Add pepper, onion, cilantro, soy sauce and remaining water to the skillet. Stir-fry for 10 seconds. Pour the hot mixture onto the cabbage.
Yields: 1 serving.

Baked Pesto Salmon
Submitted by: LadyGenes
2 salmon fillets (4-6 ounces each), about 1 inch thick
2 small yellow summer squash or zucchini, cut into 1 inch slices
1 small red onion, cut into 1 inch wedges
1 tablespoon Olive oil
1 garlic clove, pressed + 1/4 teaspoon salt
1/8 teaspoon ground black pepper
1 lemon
2 tablespoons prepared basil pesto
Preheat oven to 425°F. Place salmon fillets side by side but no touching on a baking or cookie sheet. Cut yellow squash crosswise into 1 inch slices, cut slices in half. Cut onion into 1 inch wedges. In small mixing bowl combine oil, pressed garlic, salt and black pepper. Add vegetables. Toss to coat. Arrange vegetables around salmon on pan. Zest lemon to measure 1/2 teaspoon zest. Juice lemon to measure 2 teaspoons juice. In a mixing bowl, combine lemon zest, juice and pesto; mix well. Brush top and sides of salmon with pesto mixture. Bake 12-14 minutes or until salmon flakes easily with fork and vegetables are crisp-tender. Garnish with additional lemon zest, if desired.

To submit your favorite recipes to be included in the Garden of Friendship Recipe Book, please email them to Barbiel
Background graphics made especially for the Recipes Committee of the Garden of Friendship by Valatine