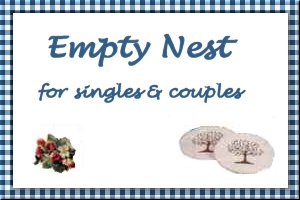 Brennan's Irish Coffee
Submitted by: Jezebel Jen
1 1/4 ounces Irish whiskey
2 sugar cubes
3/4 cup freshly brewed black coffee, hot
1/4 cup whipped cream
1 teaspoon instant coffee granules

In an 8-ounce stemmed glass or mug, combine the whiskey and sugar cubes. Pour the coffee into the glass and top with the whipped cream. Sprinkle with the instant coffee and serve. Makes 2 servings.

Nogged Coffee
Submitted by: Barbiel
1 cup coffee
1 egg yolk
1/2 cup cream
dash nutmeg
Beat sugar and egg yolk together. Place cream into sauce pan, and heat over low setting. Whisk in egg mixture. Heat to 200°F. Pour coffee into two cups, and top with cream mixture and garnish with nutmeg. Makes 2 servings.

European
Submitted by: Barbiel
1 cup strong coffee
1 egg white
1/4 teaspoon vanilla extract
2 tablespoons half and half
Beat egg white until forms soft peaks. Gently add vanilla, and continue to beat to stiff peaks are formed. Place into 2 coffee mugs. Pour coffee over egg white and top with half and half. Serves 2.
Note: For a very special accent to the drink, just add one drop almod extract or a dash cinnamon in each mug.

To submit your favorite recipes to be included in the Garden of Friendship Recipe Book, please email them to Barbiel
Background graphics made especially for the Recipes Committee of the Garden of Friendship by Valatine