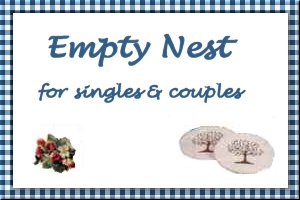 Almond Cocoa
Submitted by: Barbiel
1 tablespoon sugar
1 tablespoon unsweetened cocoa powder
1 1/2 cups skim milk
1/4 teaspoon vanilla
5 drops almond extract
dash of pepper
In a medium saucepan stir together sugar and cocoa powder. Gradually stir in milk until smooth. Heat over medium heat until warm. Remove from heat; stir in vanilla and almond extract. Spice with pepper. Serves 2.

Masala Chai
Submitted by: Barbiel
2 whole cloves
1 cardamon pod
1/2 cinnamon stick, broken into pieces
1 1/2 cups water
1/8 teaspoon ground ginger
dash of fresh ground black pepper
1/4 cup milk
1 tablespoon brown sugar
1 tablespoon prepared black tea (or instant)
whipped cream to garnish (optional)
In a mortar, crush the cloves, cardamom pod and cinnamon. Transfer the crushed spices to a small saucepan, add the water, ginger and pepper and bring to a boil. Remove the pan from the heat, cover and let steep for 5 minutes. Add the milk and brown sugar to the pan and bring to a boil. Remove from the heat and add the tea. Cover and let steep for 3 minutes. Stir the chai, then strain it into a warmed teapot or directly into teacups. Garnish with whipped cream, if you desire (optional). Makes 2 servings.
Note: Easy to prepare by steeping spices in hot water and milk before adding black tea.

Cinnamon Tea
Submitted by: Barbiel
2 cups water
2- 4 inch long cinnamon sticks
1 teaspoon sugar
dash of pepper
In a small saucepan combine the water, das of pepper and the cinnamon. Bring to a boil. Reduce the heat to medium and cook about 20 minutes. Remove the cinnamon sticks from the water . Stir in the sugar. Boil one minute more before serving. Makes 2 servings.

To submit your favorite recipes to be included in the Garden of Friendship Recipe Book, please email them to Barbiel
Background graphics made especially for the Recipes Committee of the Garden of Friendship by Valatine