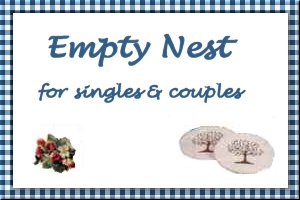 Mexican Coffee
Submitted by: Barbiel
2 cups water
1/4 cup coffee grounds (ground coarsely)
1 tablespoon brown sugar
1 cinnamon stick
Place all ingredients into a sauce pan. Bring to a boil, reduce heat and simmer for 5 minutes. Strain into mugs. Serves 2.

Orange Coffee
Submitted by: Barbiel
1 cup strong coffee
1 cup hot chocolate
2 orange slices
whipped cream
dash of cinnamon
dash of white pepper (optional)
Mix coffee and hot chocolate. Place one orange slice into each cup. Pour coffee mixture into cups.
Top with whipped cream, and garnish with cinnamon. Season with white peppers, if desired. Makes 2 servings.

Hot Cocoa
Submitted by: Barbiel
1 teaspoon unsweetened cocoa
1 teaspoon granulated sugar substitute or 1 packet
2 tablespoons hot water
6 ounces skim milk
Begin with unsweetened cocoa powder and sugar substitute mixed in an 8 oz. mug. Add the hot water from the tap and stir until mixture is smooth. Then fill cup with skim milk and zap in the microwave for a couple of minutes, and, voila, you have in acceptable cup of good cocoa at a fraction of the cost and a much better taste than the prepared stuff. Makes 1 serving.

To submit your favorite recipes to be included in the Garden of Friendship Recipe Book, please email them to Barbiel
Background graphics made especially for the Recipes Committee of the Garden of Friendship by Valatine