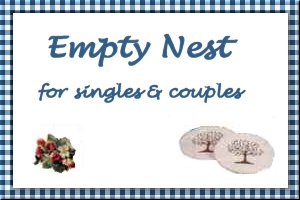 Hot Apple Punch
Submitted by: Barbiel
1/2 cup apple juice (natural, unfiltered)
1/8 piece of vanilla bean
1/8 piece of cinnamon stick
1/2 orange
1/4 tablespoon real vanilla extract
maple syrup (if really necessary) to taste
Slice the orange into rounds. Split the vanilla bean lengthwise. Pour the juice into a crock pot or stainless steel pot, add the oranges, vanilla extract and bean, and cinnamon. Bring up to a moderate boil and hold there for at least 15 minutes. Then reduce the heat to a simmer, and continue to cook 30-45 minutes longer. Add maple syrup if you must. May be kept warm all day-just add more juice in small amounts each time. Makes 2 servings

Hot Cranberry Drink
Submitted by: Barbiel
1 1/2 cups cranberry juice
1/2 cup frozen orange juice from concentrate
2 tablespoons sugar
4 tablespoons water
1 teaspoon lemon juice
1/8 piece of cinnamon stick
Combine all of the ingredients in a large glass bowl. Microwave on high for 8 minutes. You may also boil the ingredients for 12-15 minutes. Stirring occasionally. Serves 2.

Hot Baja Coffee
Submitted by: Barbiel
1 Bakers chocolate
1 1/2 tablespoons instant coffee
2 tablespoons Coffee Liqueur
3 tablespoons whipped cream
1 tablespoon Creme de Cacao
some hot water
In slow-cooker, combine hot water, coffee, and liqueurs. Cover and heat on low 2-4 hours. Ladle into mugs or heat-proof glasses. Top with whipped cream and grated chocolate. Serves in 2 Irish Coffee Cup.

To submit your favorite recipes to be included in the Garden of Friendship Recipe Book, please email them to Barbiel
Background graphics made especially for the Recipes Committee of the Garden of Friendship by Valatine