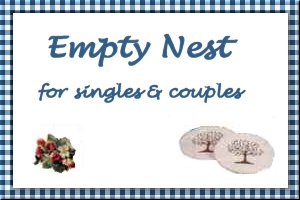 Old Fashioned Hot Buttered Rum
Submitted by: Barbiel
1/2 tablespoon sugar
1/4 tablespoon brown sugar
1 tablespoon butter
2 tablespoons vanilla ice cream
Rum, as much as desired ;o))
some boiling water
dash of nutmeg
In 2-quart saucepan combine sugar, brown sugar and butter. Cook over low hear, stirring occasionally, until butter is melted (6-8 minutes). In large mixing bowl, combine cooked mixture with ice cream, beat at medium speed, scraping bowl often until smooth (1-2 minutes). Store refrigerated up to 2 weeks or frozen up to one month. For each serving, fill mug with 1/4 cup mixture, 1 oz. rum and 3/4 cup boiling water, sprinkle with nutmeg. Serve in 2 Irish Coffee Cup.

Brandy Coffee
Submitted by: Barbiel
1/4 cup brown sugar
1 lemon slice
2 cloves
1/2 cinnamon stick
1/4 teaspoon ground nutmeg
1/8 teaspoon ginger
2 1/2 cups water
12 oz. Brandy
In a large nonreactive saucepan set over medium-high heat, place the brown sugar, lemon slices, cloves, cinnamon stick, nutmeg, ginger, and water. Stir frequently to dissolve the sugar. Let the mixture come to a boil, turn the heat down to medium, and simmer for 10 minutes. Add the brandy and ale and heat but do not boil. Serve in Beer Mugs, with a lemon slice in each drink. Serves 2.

Hot Peppermint
Submitted by: Barbiel
1 oz. Peppermint schnapps
hot cocoa (enough for two)
Mix 1 oz. peppermint schapps fill with hot chocolate. May use one package of instant hot chocolate. Use a 6 oz. mug Irish Coffee Cup. Serves 2.

To submit your favorite recipes to be included in the Garden of Friendship Recipe Book, please email them to Barbiel
Background graphics made especially for the Recipes Committee of the Garden of Friendship by Valatine