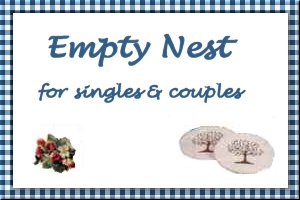 Hot Toddy
Submitted by: Lady Lynda
1 pint milk
2 tablespoons malt powder
1 1/2 tablespoons sugar
3 shots Whisky
1 vanilla pods, scored and the seeds scraped out
Heat up the milk and whisk in the malt, sugar to taste, Whisky, vanilla seeds and pods. Whisk up, then, if you have a cappuccino frother, whiz up to make some lovely froth. Yield: 2 servings.
Note: This is a cappuccino type whisky with vanilla and makes the best bedtime drink – The Whisky gives the milk a nice little "hum".

Orange Hot Chocolate
Submitted by: Lady Lynda
3/4 cup bittersweet chocolate, finely grated
1/4 cup whole dry milk powder
1/2 orange, zested
pinch cinnamon to taste
Marshmallows (optional)
Place the milk powder, grated chocolate, orange zest and cinnamon in a large mixing bowl and combine thoroughly. Use 1/2 cup of chocolate mixture with 1 cup of hot milk or water. Yield: 2 servings.
Making Hot Chocolate: Pour milk into a saucepan and heat until hot but not boiling. Stir in the hot chocolate mixture and bring to a boil. You can also use a cinnamon stick to stir the hot chocolate. In that case, do not add the ground cinnamon in the recipe. Serving with Marshmallows is optional.
Tip: Use the fine side of a box grater to finely grate the bittersweet chocolate.

Title
Submitted by:
Ingredients
Ingredients
Instructions

To submit your favorite recipes to be included in the Garden of Friendship Recipe Book, please email them to Barbiel
Background graphics made especially for the Recipes Committee of the Garden of Friendship by Valatine