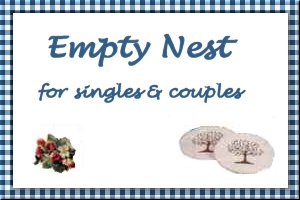 Bow Ties with Sausage, Tomatoes and Cream
Submitted by: Lady Lynda
1/3 (12 ounce) package bow tie pasta
2 teaspoons Olive oil
5 ounces sweet Italian sausage, casings removed and crumbled
1/8 teaspoon red pepper flakes
2 tablespoons and 2 teaspoons diced onion
1 clove garlic, minced
1/3 (28 ounce) can Italian-style plum tomatoes, drained and coarsely chopped
1/2 cup heavy cream
1/8 teaspoon salt
1 tablespoon minced fresh parsley
Bring a large pot of lightly salted water to a boil. Cook pasta in boiling water for 8 to 10 minutes, or until al dente. Drain. Heat oil in a large, deep skillet over medium heat. Cook sausage and pepper flakes until sausage is evenly brown. Stir in onion and garlic, and cook until onion is tender. Stir in tomatoes, cream and salt. Simmer until mixture thickens, 8 to 10 minutes. Stir cooked pasta into sauce, and heat through. Sprinkle with parsley before serving.

Japanese Somen Noodles
Submitted by: De
In summer time, it tastes yummy cold, and in the winter, prepare with hot water.
1 bunch Somen noodles
(package comes in 5 bunches...can be found in most ethnic aisles of local grocery stores. Buckwheat noodles will work, even whole wheat spaghetti - broken in half)
1/2 cup Memmi noodle soup base (kind of like a strong broth)
1 green onion chopped
Boil noodles according to package. Drain and rinse with cold water. Pour 1/4 of Memmi in cup and fill with cold water to make one cup (or to taste). Place noodles on plate and top with chopped green onion. Must use chopsticks (fun part) and dip noodles into cup of "broth" and slurp it up.
Note: The Memmi noodle soup base is made by Kikkoman and comes in a bottle near the soy sauces.

Title
Submitted by:
Ingredients
Ingredients
Instructions

To submit your favorite recipes to be included in the Garden of Friendship Recipe Book, please email them to Barbiel
Background graphics made especially for the Recipes Committee of the Garden of Friendship by Valatine