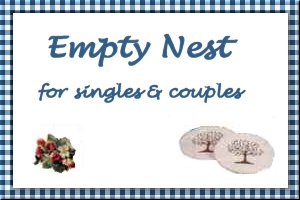 Bourbon Filets
Submitted by: CajunSue
1 small bottle soy sauce
1 pint bourbon
2 pork filets (300 to 350 g)
some fresh herbs (optional)
Marinate the steaks overnight in a mixture of the soy sauce and bourbon. You can either broil the steaks or grill them. Grilling tastes best. Baste as necessary with the sauce during cooking. Serve with fresh herbs (optional). Serves 2.

New England Clam Chowder
Submitted by: SueW
1 pint shucked clams, drained (reserve liquid)
1/3 cup diced salt pork
1 medium-size yellow onion, peeled and minced
2 cups peeled, diced potatoes
1/2 cup water
2 cups milk
1 cup light cream
1 teaspoon salt
1/8 teaspoon white pepper
1/8 teaspoon paprika
Pick over clams, removing any shell fragments; leave whole, or, if you prefer, mince or grind medium fine. Lightly brown salt pork in a large, heavy saucepan over moderate heat, lift out and reserve. Stir and fry onion in drippings for 5 - 8 minutes until pale golden, add potatoes, water, clam liquid and salt pork. Cover and simmer 10 - 12 minutes until potatoes are nearly tender, stirring occasionally. Add clams, milk, cream, salt and pepper. Cover and simmer for 5 minutes to heat through; do not boil. Ladle into hot bowls, dust with paprika and serve. Serves 2.

Sukiyaki Pork Tenderloin
Submitted by: SueW
1 pound Pork Tenderloin
3 cloves crushed garlic
1 teaspoon white pepper
1 cup Sukiyaki Sauce
one diced onion
1 teaspoon salt
Put tenderloin, Sukiyaki Sauce, onion and garlic in large, zip-lock bag and let marinade for a least 4 hours. Barbecue using coals and water soaked hickory, apple or cherry chips until done. To cook well done, barbecue until tenderloin is firm to the touch. Makes 2 servings.
Note: This also makes great sandwiches the next day.

To submit your favorite recipes to be included in the Garden of Friendship Recipe Book, please email them to Barbiel
Background graphics made especially for the Recipes Committee of the Garden of Friendship by Valatine