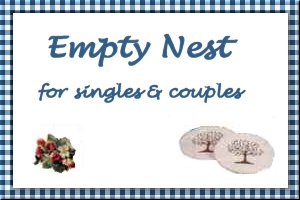 Antipasto Pasta Salad
Submitted by: LisaW
1/2 lb shell, bow-tie
1/4 lbs Genoa salami slices, chopped
1/4 lbs. pepperoni slices, chopped
1/4 lbs Italian sharp cheese, diced
6 oz. can chopped black olives, drained
1 small red bell pepper, seeded, diced
1 smallgreen bell pepper, seeded, diced
1 medium ripe tomatoes, chopped
1 packet Italian salad dressing mix
3/4 cup extra virgin Olive oil
1/4 cup Balsamic vinegar
2 tablespoons dried oregano
1 tablespoon dried parsley
1 tablespoon grated Parmesan cheese
salt and pepper to taste
Cook the pasta in a large pot of salted boiling water until al dente. Drain and cool under cold water. In a large bowl, combine the pasta, salami, pepperoni, cheese, black olives, red bell pepper, green bell pepper, and tomatoes. Sprinkle on the envelope of powdered dressing and mix thoroughly and refrigerate salad. Whisk together the olive oil, Balsamic vinegar, oregano, parsley, Parmesan cheese, salt, and pepper. Just before serving, pour dressing over the salad and mix well. Makes 2 (good) servings.

Curried Chicken Salad
Submitted by: LisaW
1 chicken breast boneless and skinless
1/2 cup seedless red grapes, halved
1 cup celery, sliced
1/2 cup toasted, blanched almonds
1/3 cup Poppy Seed Dressing
1/4 cup Mayonnaise
1 1/2 teaspoons curry powder
salt and peper to taste
Simmer chicken in salted water until tender and cooked through, about 10 minutes. Cool. Cut into 1/2-inch cubes. Combine chicken, grapes, celery and almonds. Toss lightly. Combine Poppy Seed Dressing, Mayonnaise and curry powder, mixing well. Pour over chicken mixture; toss lightly. Chill. Season with salt and pepper. Serve on lettuce leaves, if desired. Makes 2 servings.

Tomato Mozzarella Salad
Submitted by: LisaW
1 large tomato
1/4 lb fresh mozzarella cheese, sliced
fresh basil leaves
Herb Vinaigrette (see below)
Overlap tomato and fresh mozzarella cheese slices with fresh basil leaves on serving platter or individual salad plates. Just before serving, drizzle with Herb Vinaigrette. Serves 2.
Herb Vinaigrette:
1/8 cup Balsamic vinegar
1/8 teaspoon each: salt and pepper
1/8 cup Olive oil
Mix all ingredients together.

To submit your favorite recipes to be included in the Garden of Friendship Recipe Book, please email them to Barbiel
Background graphics made especially for the Recipes Committee of the Garden of Friendship by Valatine