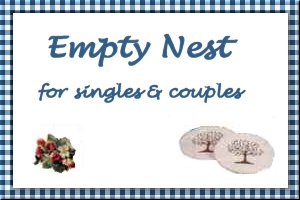 Mexican Turkey Burgers
Submitted by: Betty G
1 tablespoon Olive oil
1 medium onion, finely chopped
1 medium green bell pepper, finely chopped
2 cloves garlic, minced
1 cup salsa
1 (15.25 ounce) can whole kernel corn, drained
1 pound ground turkey
1 (1.25 ounce) package taco seasoning mix
1/3 cup dry bread crumbs
6 (10 inch) flour tortillas
6 tablespoons sour cream
2 cups shredded lettuce
Preheat oven to 450°F (230°C). Coat a medium baking dish with cooking spray. Heat the Olive oil in a skillet over medium heat, and cook the onion, green pepper, and garlic 5 minutes. Remove from heat, and cool slightly. In a small bowl, mix the salsa and 1/2 the corn. In a large bowl, mix the onion mixture with the turkey, taco seasoning, and 2 tablespoons of the salsa mixture. Divide into 6 patties, and press into the breadcrumbs to lightly coat on all sides. Arrange coated patties in the prepared baking dish. Bake the patties 10 minutes in the preheated oven. Drain any liquid from the dish, turn patties, and spread with the remaining salsa mixture. Continue baking 10 minutes, to an internal temperature of 165°F. Warm the tortillas in the microwave, about 30 seconds on High. Wrap the cooked turkey patties in the warmed tortillas with sour cream and lettuce. Sprinkle with remaining corn to serve.

Hawaiian French Toast
Submitted by: Betty G
3 eggs, separated
1/2 teaspoon Vanilla extract
1 teaspoon grated orange zest
1/2 teaspoon Rum flavored extract
1 tablespoon water + 1 tablespoon honey
1 (1 pound) loaf Hawaiian sweet bread, thickly sliced
1 (8 ounce) can crushed pineapple, with juice
1 (3 ounce) can mandarin orange segments, drained
3 tablespoons honey
1 cup maple syrup
In a shallow bowl, whisk together egg yolks, egg white, Vanilla, Rum extract, orange zest, water and 1 tablespoon honey. Coat bread slices in egg mixture; set aside. In a small saucepan, combine crushed pineapple, mandarin oranges, honey and maple syrup. Simmer over medium-low heat for 3 minutes. Heat a lightly oiled griddle or frying pan over medium high heat. Fry bread slices until brown on both sides. Serve hot with warm fruit sauce.

Pita Pizza
Submitted by: Lily
2 tablespoons pizza sauce
1 whole wheat pita bread
6 pineapple chunks
2 fresh mushrooms, sliced
1/4 cup mozzarella cheese
pepper to taste (optional)
Spread pizza sauce over pita bread. Top with pineapple, mushrooms, pepper (if desired) and cheese. Place on an un-greased baking sheet. Bake at 400°F for 4-6 minutes, or until cheese is melted. Yield: 1 serving.

To submit your favorite recipes to be included in the Garden of Friendship Recipe Book, please email them to Barbiel
Background graphics made especially for the Recipes Committee of the Garden of Friendship by Valatine