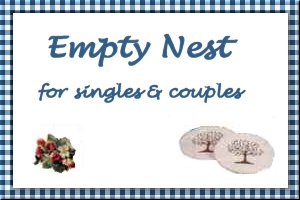 Hot Tomato Casserole
Submitted by: KatjaGirl
l chopped onion
2 minced garlic cloves
1 tablespoon of virgin Olive oil
2 tablespoons of chili powder
2 tablespoons of ground cumin
1 can of whole kernel corn
1 diced red bell pepper
2 carrots cut into l/2 inch chunks
1 zucchini squash cut in l/2 inch chunks
1 can (32 oz.) of whole tomatoes
1 can drained kidney beans (or lima beans).
2 tablespoons tomato paste
1-l/2 teaspoon sea salt
l/8 teaspoon Cayenne pepper
In a large pan over medium heat cook onion, garlic cloves and Olive oil until onion begins to brown. Then add chilli powder and cumin. Stir until fragrant. Add kernel corn, red ball pepper, the carrots, zucchini, tomatoes, tomato paste and kidney beans. Season with salt and Cayenne pepper. Bring to a boil over high heat. Cover and reduce heat to low and simmer 20 minutes or until carrots are tender. Makes 2 servings.
Note: Use for making chili by adding 1 pound of browned ground chuck. Or make a casserole by sprinkling cheese over the top and browning slightly. You can also vary the vegetables to your taste.

Fried Rice
Submitted by: Cricket
1 cup cooked rice per person
1 onion chopped
10 second dash of Soy sauce
splash of cooking oil
handful frozen peas
1 egg
some plastic meat eg. Ham, Bacon, Salami
(that squishy stuff in the plastic wrapper)
First cook the rice. Heat a wok or saucepan. Slosh in the oil. Throw in everything except rice but remember to take the shell off the egg. Stir around until the egg looks like its scrambled. Add the rice and stir for about five minutes. Add Soy sauce and keep stirring for a minute. As a meal, pile the fried rice in a bowl and serve. Makes 2 servings.
Note: I usually add chilli sauce (Pun Chun) but then I add chilli sauce to everything. Its a bit boring as a meal, but nice as a side dish for something else.

Quick 'n Easy Salsa
Submitted by: Cricket
16 oz can whole tomatoes, drained and lightly chopped
4 oz can mild green chilies, drained and chopped
2 tablespoons chopped fresh cilantro
1 tablespoon onion flakes
1 teaspoon apple cider vinegar
bottled hot pepper sauce to taste
Combine all the ingredients and stir well. Store in the refrigerator. Makes two cups.

To submit your favorite recipes to be included in the Garden of Friendship Recipe Book, please email them to Barbiel
Background graphics made especially for the Recipes Committee of the Garden of Friendship by Valatine