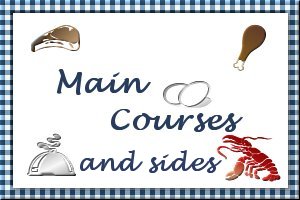 Sauteed Tilapia Fillets with Lime
Submitted by: Sandi
1 pound tilapia fillets, about 1/2 inch thick
3 tablespoons all purpose flour
Salt
Pepper
1 clove garlic, minced or pressed
1/2 cup dry white wine
1 tablespoon lime juice
1/2 tablespoon butter
1 tablespoon olive oil
3 green onions, chopped
Rinse the fish and pat dry. Put the flour on a plate and season it with salt and pepper. Dredge the fillets in the flour, patting to remove excess. In a small bowl, combine the garlic, wine, lime juice and butter, then set aside. Heat the oil in a 10 to 12 inch frying pan over medium high heat. Add the fillets without overlapping. Cook until golden on the bottom, about 3 minutes. Turn the fillets over and cook until opaque through the thickest part, 1 to 2 minutes more. Transfer the fish to a platter and keep warm; cover with foil or place in a 200 degree oven. Add the wine mixture to pan and boil, scraping up cooked bits, until reduced by half, 2 to 3 minutes. Stir in the onions and heat on low about 30 seconds. Pour the sauce over the fish and serve. Serves 4.

Baked Fish With Herbs
Submitted by: Barbiel
2 whole fish
1/3 cup parsley
1/3 cup basil
1garlic tooth
˝ cup of milk cream (or sour cream)
1 teaspoon of dry rosemary
lemon slices
fresh herbs of your choice
Salt and pepper
2 tablespoons olive oil
Put in the mixer the oil, basil, and parsley. Spice it with salt and pepper. Add to the milk cream two tablespoons of the oil mixture. Cover the cream mixture and put it in the refrigerator, until the fish is ready to be served. Add the rosemary and dressing gown to the rest of oil mixture and beat it for about one minute. Reserve. For the preparation of the fish, make three diagonal cuts in the upper side of it on both sides using a sharp knife. Fill those cuts and the interior of the fish with the oil mixture. Place the fish on a sheet of paper aluminum and put in a preheated oven. Bake the fish for about 20 minutes. Place the baked fish in a plate, decorate it with lemon slices and fresh herbs. Serve with white rice and the reserved cream mixture.

Salmon in Cream and Brandy Sauce
Submitted by: Wolfmama
6 ounces sliced button mushrooms
1 shallot, finely chopped
8 ounces pasta bows
2 ounces butter
2 tablespoon brandy
1/2 pint double cream
12 ounce cooked flaked salmon
Juice of 1/2 lemon
Seasoning

Cook pasta in boiling water for 10-12 minutes. Melt butter in frying pan and sauté onions until soft. Add mushrooms and stir-fry for 2 minutes. Remove with slotted spoon and keep warm. Add brandy to pan and stir in cream. Continue stirring until boiling. Return onion and brandy mixture to pan and stir in salmon. Add lemon juice and seasoning. Heat thoroughly. Drain pasta and put in a hot serving dish.

To submit your favorite recipes to be included in the Garden of Friendship Recipe Book, please email them to Barbiel
Background graphics made especially for the Recipes Committee of the Garden of Friendship by Valatine