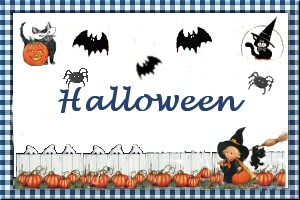 Witches Punch with Monster Ice Hand
Submitted by: Cheri
large punch bowl
paper cups
rubber glove
rubberband
fruit punch
seltzer
small glass
fruit slices (optional)
Fill a rubber glove with water and wrap a rubber band around the open end to contain the water. Freeze overnight.Take off the rubberband and run the rubber glove under hot water until you can fee the glove begin to loosen. Carefully slip out the frozen ice form. Be very careful not to snap off the fingers. Mix equal amounts of fruit punch and seltzer in a large bowl. Fruit slices may be added (optional). Place the wrist of the frozen hand in a small glass. Then place the glass in the middle of the punch bowl and fill with punch up to the top of the glass.

Vampire's Punch
Submitted by: Richelle
Punch:
1 gallon cranberry juice
1 gallon orange juice
1 cup raspberry sherbet
Vampire's Eyes cubes
Vampire Eyes:
grape juice or cranberry juice
seedless green grapes

Vampire Eyes: Half fill the large muffin cups or regular ice trays with juice. Freeze until slushy, about 1/2 hour. Push a grape into the center of each cup. Refreeze until solid.
Punch: Mix the juices together. Add the sherbet, softened and stir until it disappears. Before serving, chill with the Vampire's Eyes cubes.

Witches Brewed Caramel Coffee
Submitted by: VickiB
6 tablespoons coffee
1/2 cup Kraft caramel dessert topping
4 1/2 cups water
Cool Whip
Place coffee in filter in brewing basket of coffeemaker. Place topping in empty coffeepot of coffeemaker. Prepare coffee with cold watwr. When brewing is completed, stir until well mixed. Top each serving with Cool Whip and chopped chocolate covered toffee if desired. Makes 6 servings.

To submit your favorite recipes to be included in the Garden of Friendship Recipe Book, please email them to Barbiel
Background graphics made especially for the Recipes Committee of the Garden of Friendship by Valatine