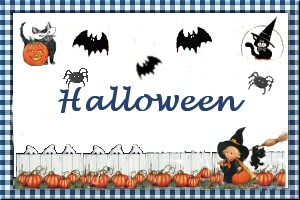 Witches Favorite Hot Apple Cider
Submitted by: Mary
4 cups apple juice, or cider
1 cup water
1/2 cup brown sugar
3 cups orange juice
3 tablespoons lemon juice
1/4 teaspoon nutmeg
3 or 4 cinnamon sticks

Mix together. Bring to boil. Simmer. Serve hot. Makes 8 servings.

Eerie Witches Brew
(A smoking cauldron of punch made with grapes and orange peel masquerading as eyeballs and worms)
Submitted by: Jamie
4 cups cranberry juice cocktail
1 cup chopped candied ginger
3 medium oranges
1 12-ounce can thawed frozen apple juice concentrate
1 6-ounce can thawed frozen limeade concentrate
2 cups seedless grapes
4 cups water
2 32-ounce bottles ginger ale
1-2 pounds dry ice
In a 1 to 2 quart pan, bring 1 cup of cranberry juice and candied ginger to a boil over high heat. Boil, uncovered, about 2 minutes, set aside. With a vegetable peeler, pare peel (colored part only) from oranges; cut peel into thin 2-inch-long worms or use an Oriental shredder to make long shreds. Add orange peel to cranberry mixture. Cover and chill at least 4 hours or as long as overnight. Juice oranges; put juice in a 6 to 8 quart pan or heavy bowl. Stir in cranberry-ginger mixture, the 3 cups cranberry juice, apple concentrate, limeade, grapes and water. If made ahead, cover and chill up to 2 hours. Add ginger ale and about a 1 pound piece of dry ice (Do not put small pieces in punch or cups - you do not want anyone to accidentally drink any of the dry ice!!!). Ice should smolder at least 30 minutes. Ladle into cups. Add any remaining ice when bubbling ceases. Makes 5 quarts; allow about 1-1/2 cups for a serving.
A serious caution: never touch dry ice; use tongs to handle

Bloody Bug Juice
Submitted by: Jamie
24 ounces frozen strawberries, thawed
6 ounces lemonade, frozen concentrate
1 quart Ginger ale
1 cup raisins
1 cup blueberries, fresh or frozen

Place the strawberries in a bowl and mash with a fork. In a large pitcher, mix the strawberry mash, lemonade and ginger ale. Place handfuls of raisins and blueberries (bugs) into tall glasses. Pour the liquid over the bugs, then sit back and watch the bugs and scum rise to the top of each glass. To quench a creepy crowd's thirst, double or triple this recipe and serve in a punch bowl. Drape some gummy worms over the rim of your bowl for a particularly swampy-looking effect!

To submit your favorite recipes to be included in the Garden of Friendship Recipe Book, please email them to Barbiel
Background graphics made especially for the Recipes Committee of the Garden of Friendship by Valatine