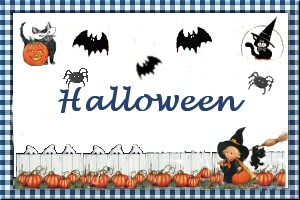 Halloween Punch
Submitted by: LisaW
4 cups Apple cider
1 1/2 cups orange juice
1 cup pineapple juice
2 tablespoons sugar
4 cups Ginger ale
ice cubes
Stir together the apple cider, orange juice, pineapple juice and sugar in a punch bowl. Pour in the ginger ale. Add ice cubes. Makes 10-1/2 cups.

Bloody Eyeballs on the Rocks
Submitted by: LisaW
12 radishes
7 ounces olives, pimento-stuffed
46 ounces tomato juice
Prepare these bloody eyeballs the day before your plan to serve them. Peel radishes, leaving thin streaks of red skin on them for blood vessels. Using the tip of the vegetable peeler or a small, knife, carefully scoop out a small hole in each radish. Stuff a green olive, pimento side out, in each hole. Place 1 radish eyeball in each section of an empty ice cube tray. You may need to pare your eyeballs down a bit to fit. Fill the tray with water and freeze overnight. Pour tall glasses 3/4 full of tomato juice and add a pair of eyeballs to each glass.

Mucous Membrane Milkshake
Submitted by: LisaW
2 cups buttermilk
2 scoops vanilla ice cream
1/2 cup pineapple juice
4 tablespoons brown sugar
2 cups milk
Measure all of the ingredients, except the milk, into a blender. Then blend on medium speed until smooth and creamy. Add more ice cream if you like your mucus extra thick. Fill tall glasses with the mixture and refrigerate. Heat the milk in a small pan over medium heat until it begins to boil. Remove from the heat and let it cool until a film develops on its surface. Using a wooden spoon, carefully scoop off the film and place some on top of each milkshake. If you need more mucus, just reheat the remaining milk and repeat this step. Blend chunks of pineapple into your milkshake (for phlegm balls) or red cherries (for blood clots)!

To submit your favorite recipes to be included in the Garden of Friendship Recipe Book, please email them to Barbiel
Background graphics made especially for the Recipes Committee of the Garden of Friendship by Valatine