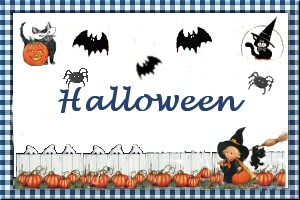 All Hallow's Eve Drinks
Submitted by: AngelBreath
The Setting:
Dry ice and back lighting is good for effect when serving these drinks especially if these are served in a punch bowl.
The Ice:
Disembodied Hands:
If you're using a punch bowl, try this: Get some latex gloves, fill them with water or juice, freeze until solid. Unmold carefully and float the disembodied hands in the punch bowl. For best affects and depending on what you drink you are making ~ make either flesh, green or clear coloured hands using food colouring.
Eyeball Ice Cubes:
Half fill an ice cube tray with skin coloured water. Add a halved grape to each section and press a raisin into the centre to make an eyeball, fill remaining space with water, then freeze until solid. These are best made with clear of flesh coloured water using food colouring.
Iced Bugs:
Fill an ice cube tray with coloured water (colour the water using a few drops of food colouring) and add edible jelly or gummi bugs to each section, then freeze until solid.

Purple Fallout
Submitted by: AngelBreath
1 large bottle Ginger ale
2 cans frozen Welch's grape drink concentrate
Follow the instructions for making Welch's grape juice drink but substitute Ginger Ale for the water. Make some iced bugs using clear water. If using a punch bowl, follow the instructions and float some flesh coloured disembodied hands and eyeball ice cubes in the mix.

Bat Brew
Submitted by: AngelBreath
grape juice
lime sherbet
7-up
Fill a glass half full with grape juice. Add a scoop of lime sherbet. Fill the rest of glass with 7-up. Stir slightly to mix.

To submit your favorite recipes to be included in the Garden of Friendship Recipe Book, please email them to Barbiel
Background graphics made especially for the Recipes Committee of the Garden of Friendship by Valatine