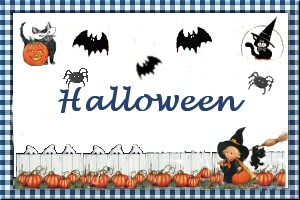 Eyeball Potion
Submitted by: AngelBreath
8 oz frozen whipped topping thawed
blueberries or raisins
1 1/2 cup boiling water
1 large package gelatin, any red flavor
1 cup cold water
ice cubes
Using a small ice-cream scoop, place 2 scoops whipped topping into each of 10 dessert dishes for "eyeballs." Place a blueberry or raisin in each scoop for the "pupil." Freeze 30 minutes, or until firm. Meanwhile, stir boiling water into gelatin in large bowl at least two minutes until completely dissolved. Mix cold water and ice cubes to make 2-1/2 cups. Add to gelatin, stirring until slightly thickened. Remove any remaining ice. Pour about 1/2 cup gelatin around the two "eyeballs" in each dish, leaving the top of the "eyeballs" exposed. Refrigerate 1-1/2 hours, or until firm.

Dragon's Blood Punch
Submitted by: AngelBreath
apple juice
cranberry juice
ginger ale
new rubber glove
red food coloring
1 pound coffee can
water
Making Hand: Fill a new rubber glove with water. Tie at the wrist with string and freeze one or two days. Unmold. Sometimes a finger will fall off when unmolding, this only adds to the ghoulish effect. To make a base for the hand, fill a one-pound coffee can about 1/3 full with water. Insert the hand and freeze until firm.
Making Punch: Mix equal parts of apple and cranberry juice and ginger ale. Refrigerate. When ready to serve, place half the mixture in the punch bowl. Insert hand ice mold in the center. Fill bowl with remaining punch.
For added effect, place a few drops of red food coloring on the tips of the fingers just before serving.

Title
Submitted by:
Ingredients
Ingredients
Instructions

To submit your favorite recipes to be included in the Garden of Friendship Recipe Book, please email them to Barbiel
Background graphics made especially for the Recipes Committee of the Garden of Friendship by Valatine